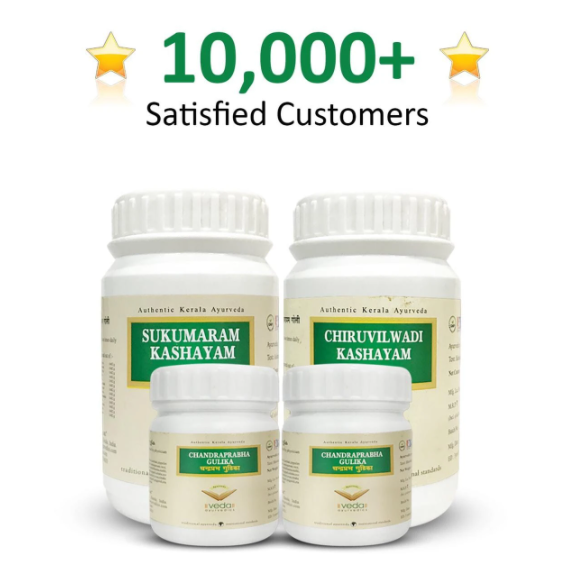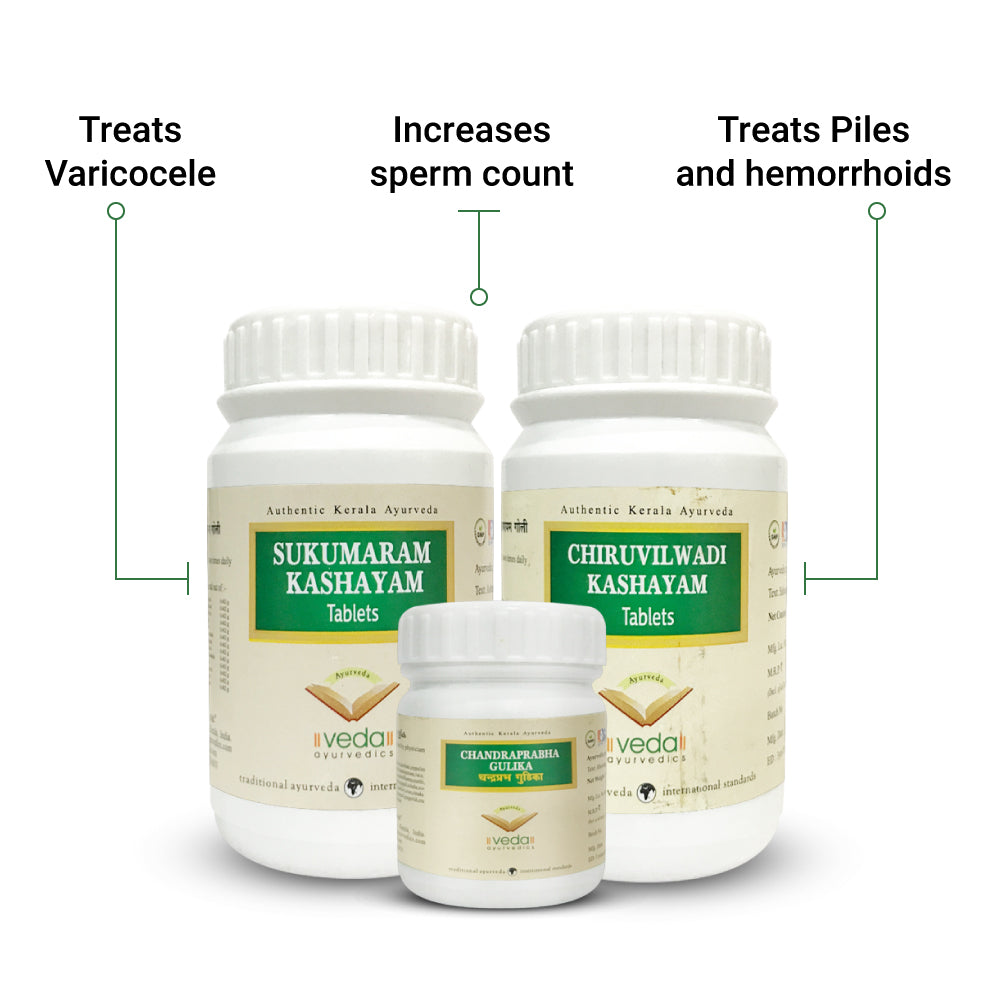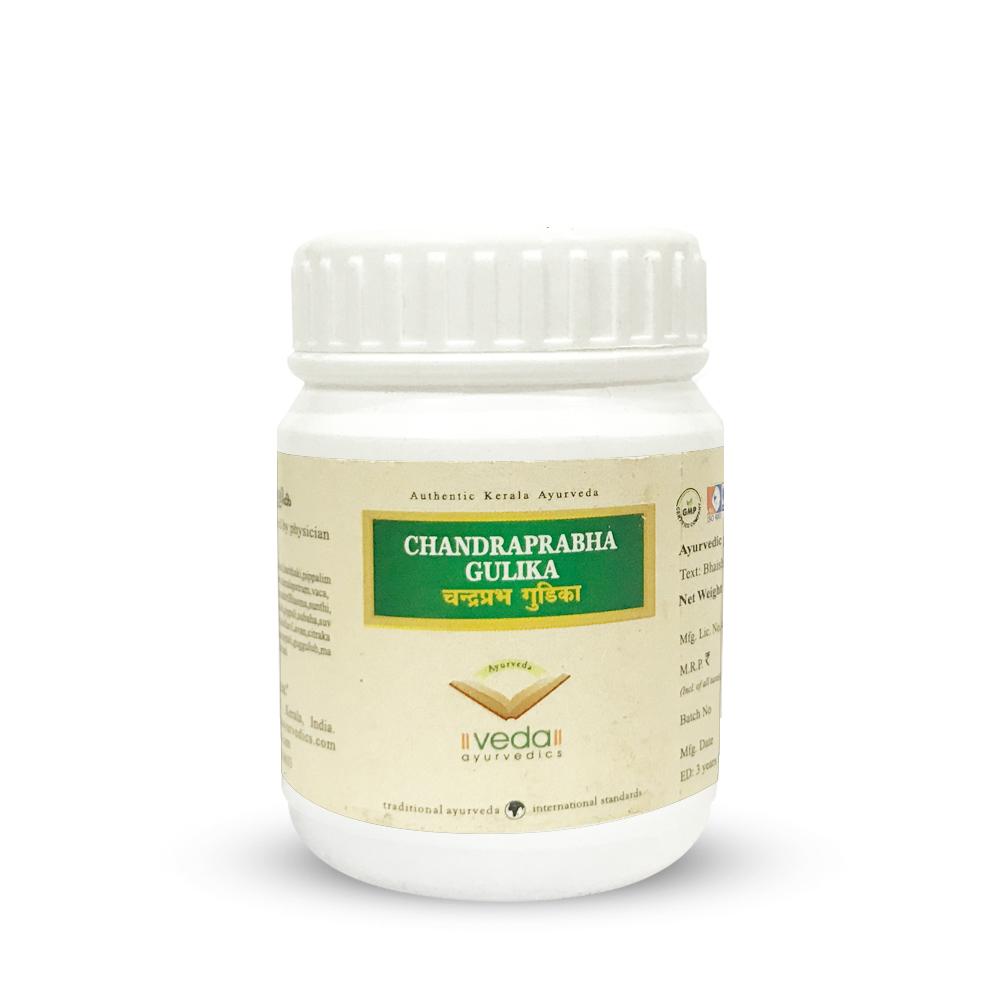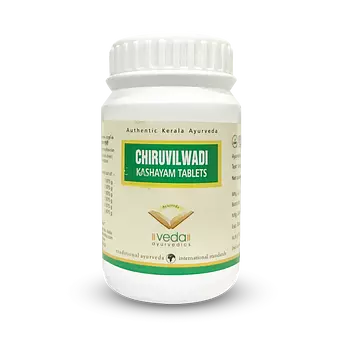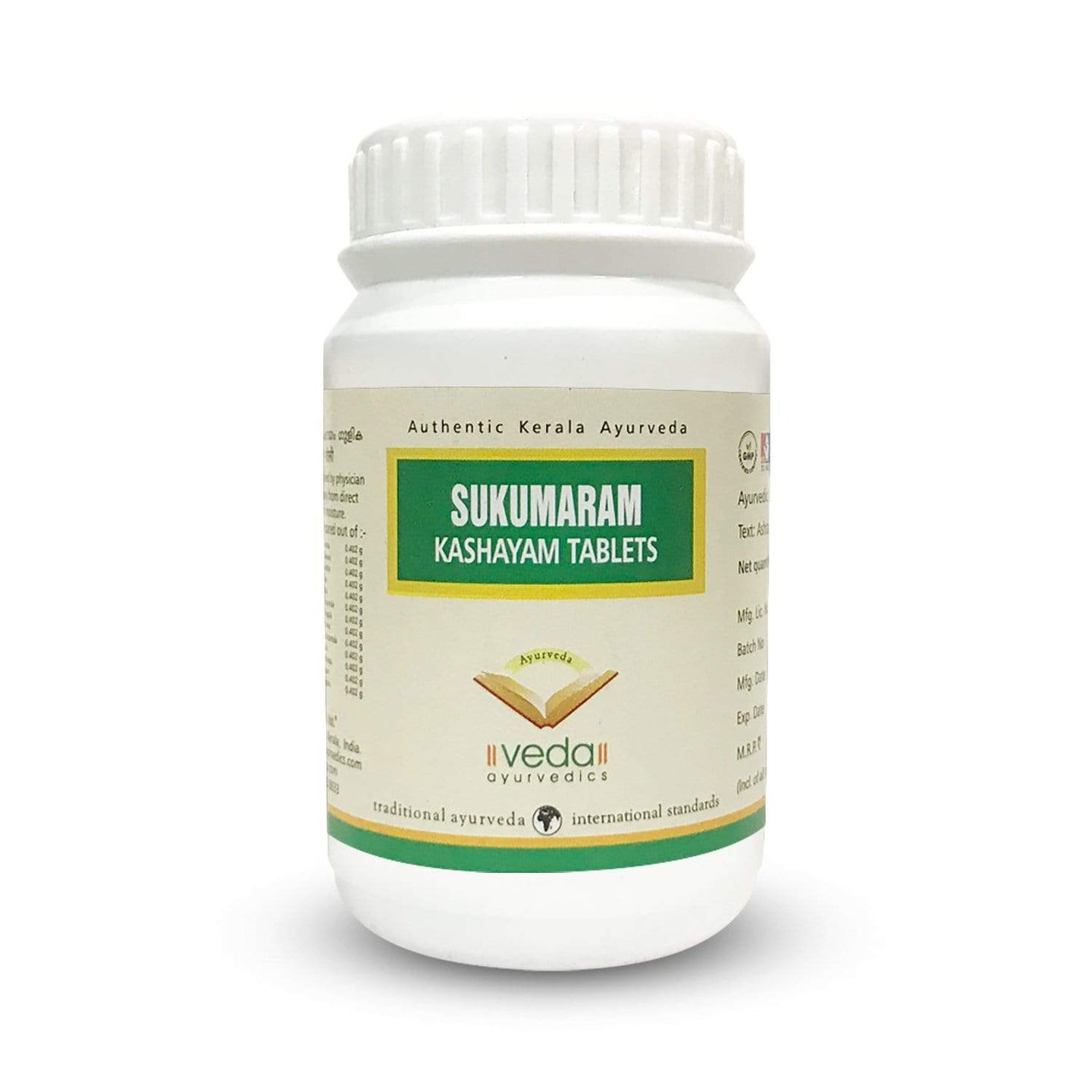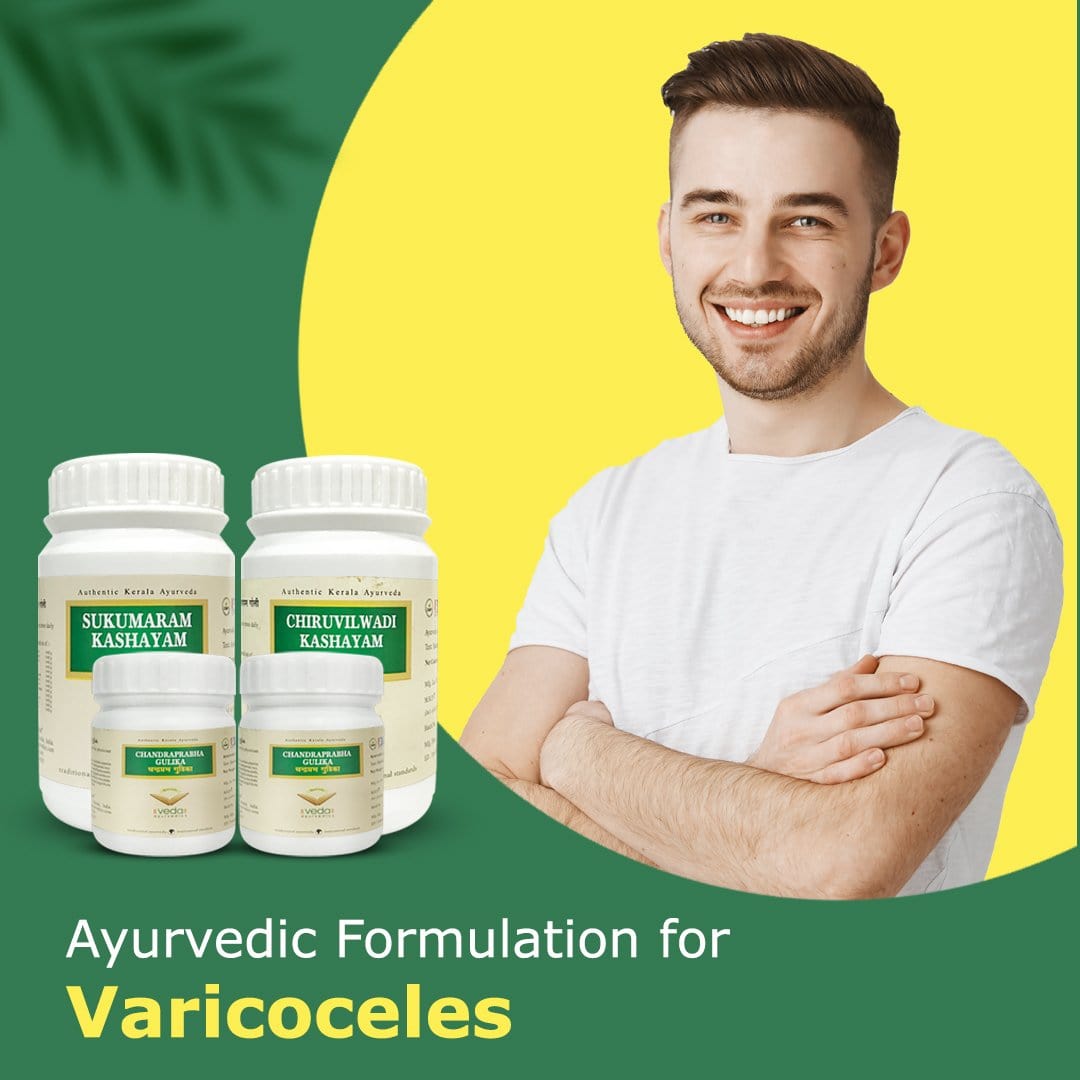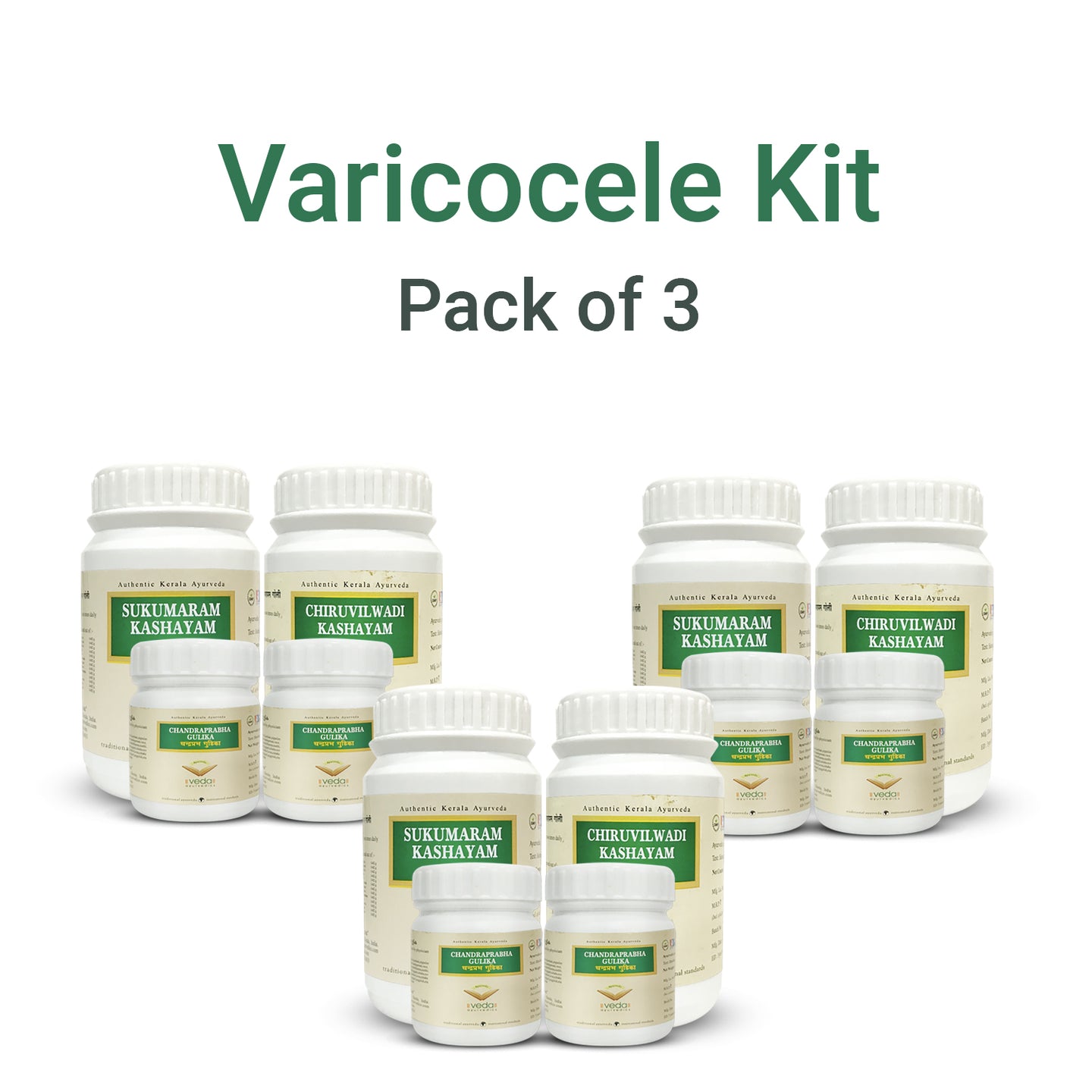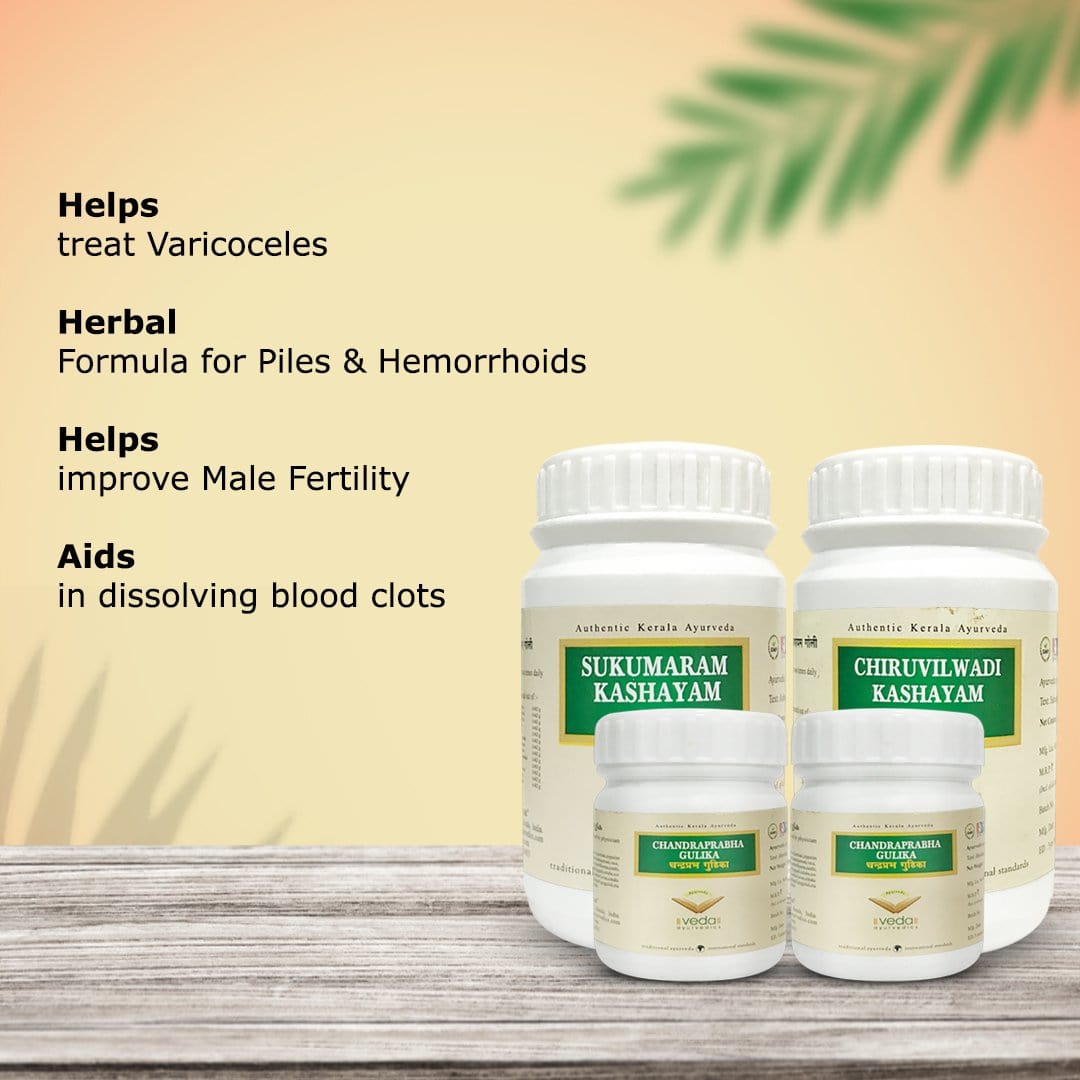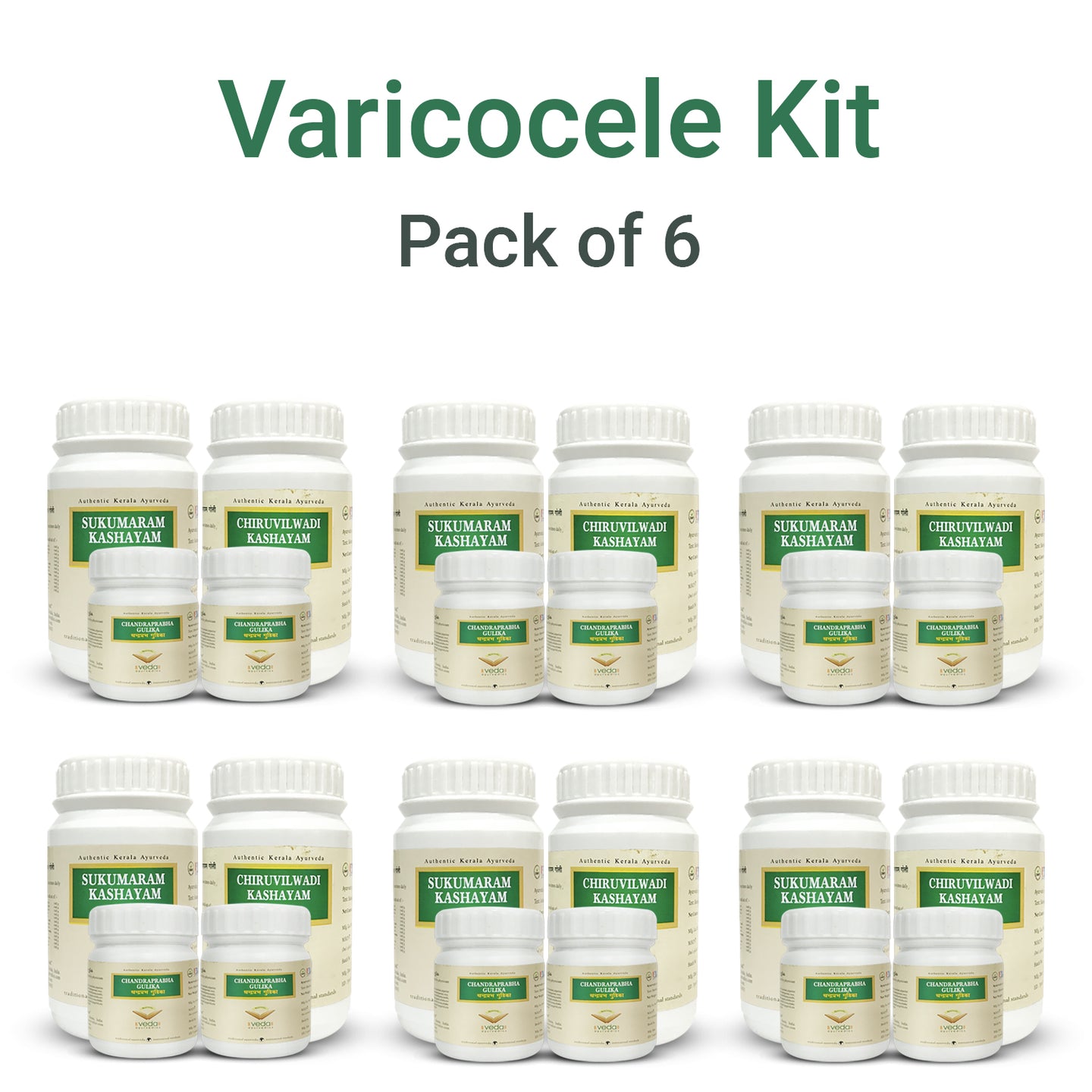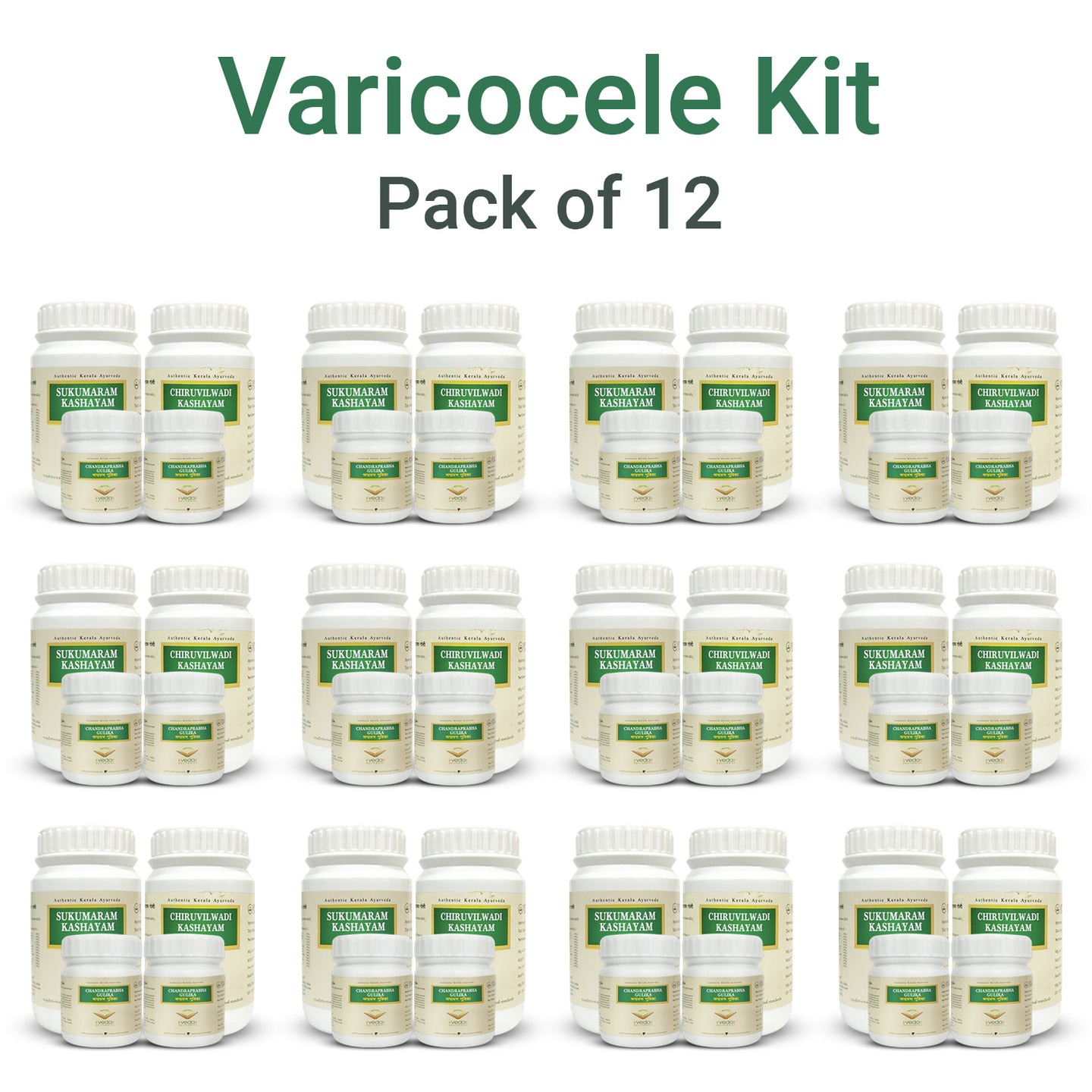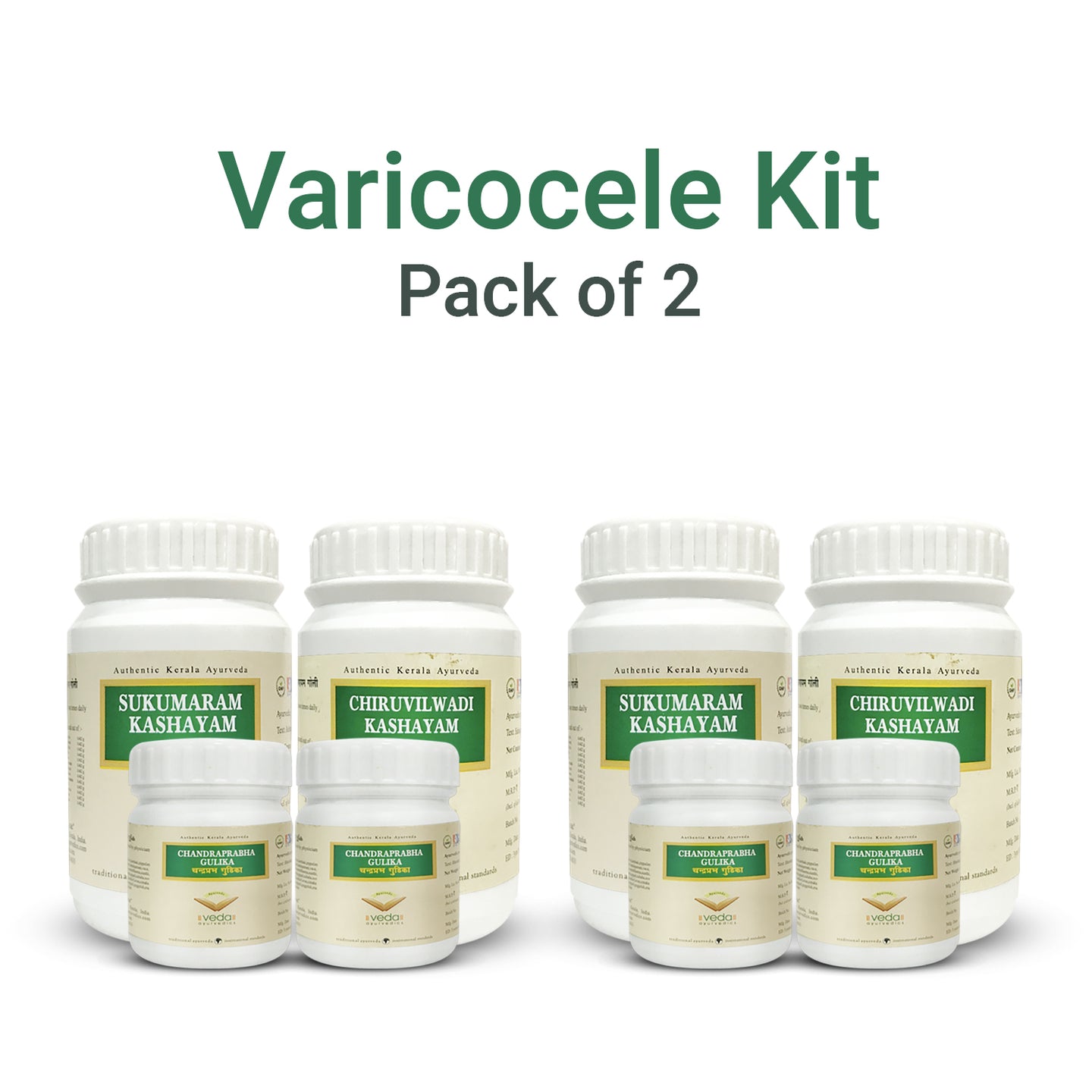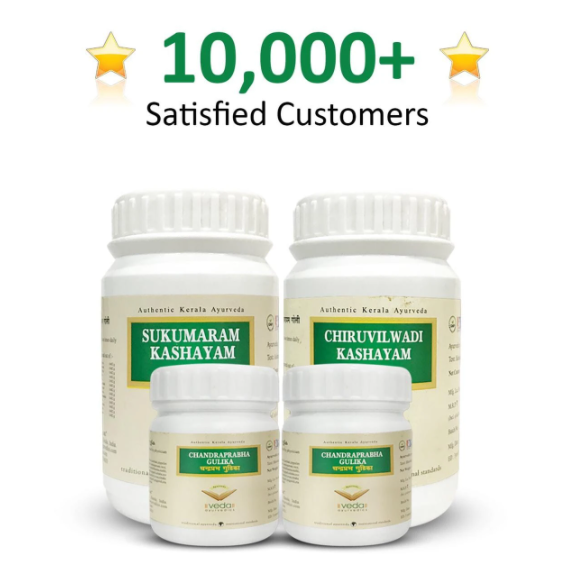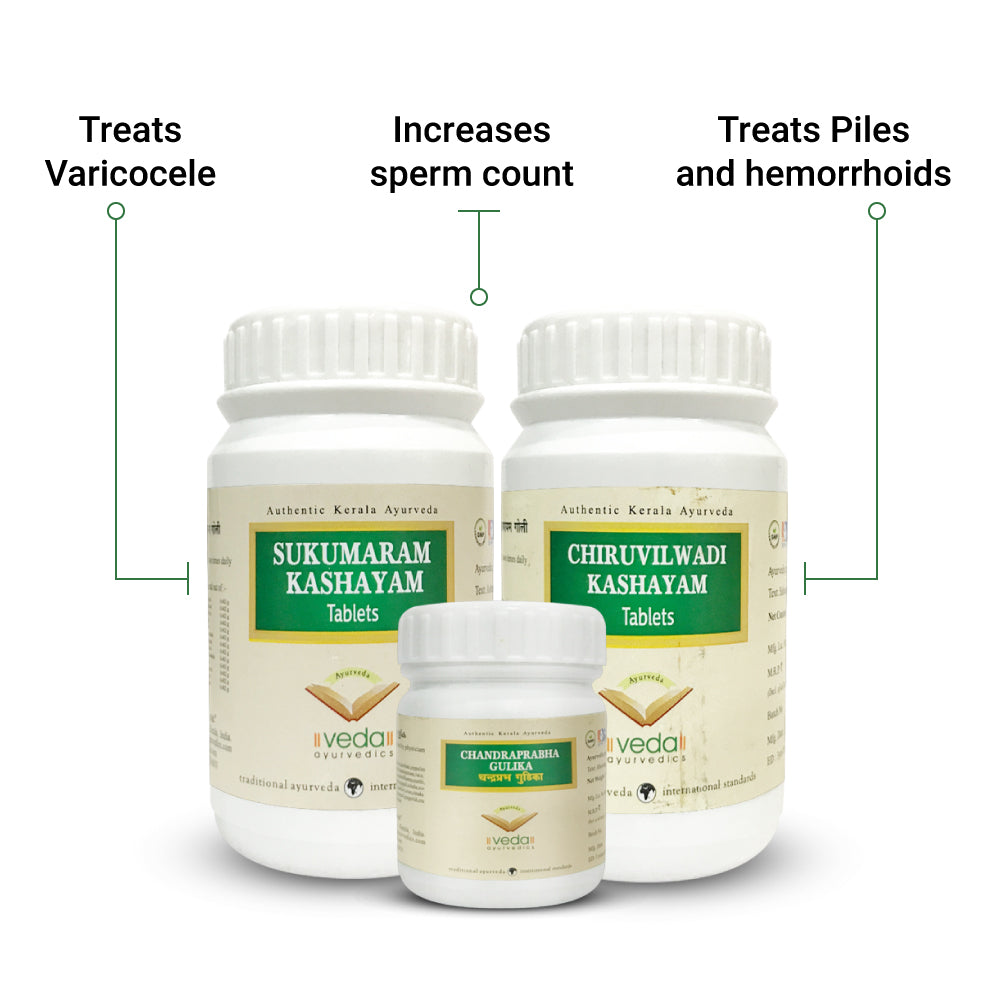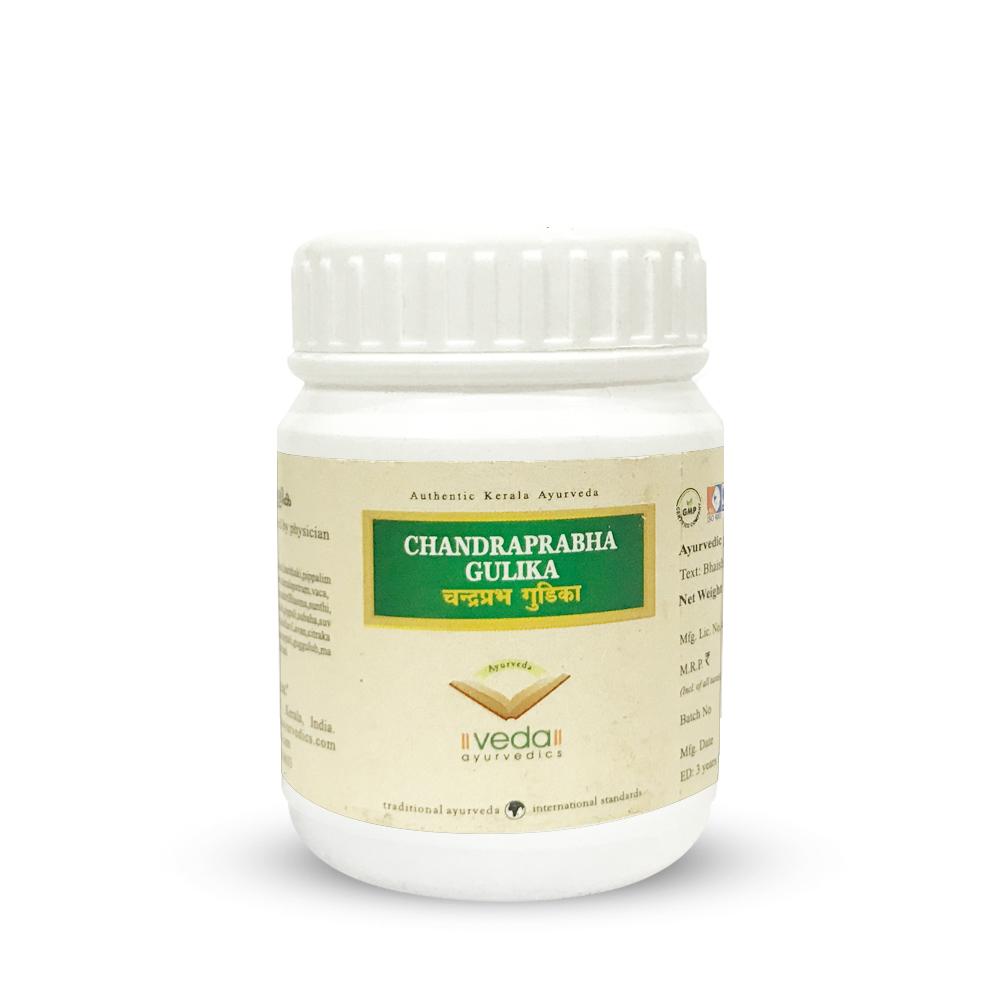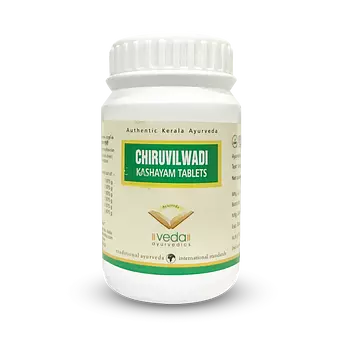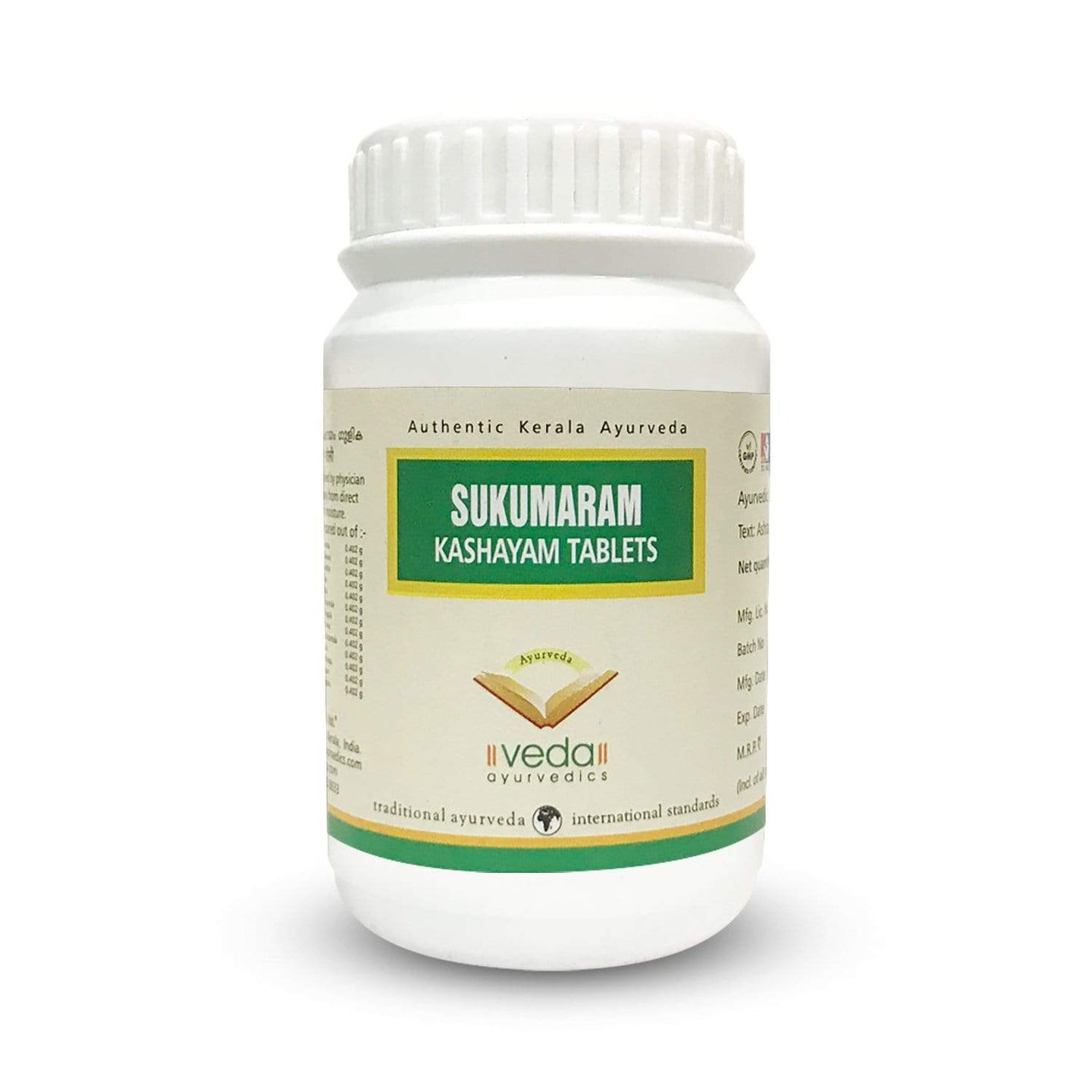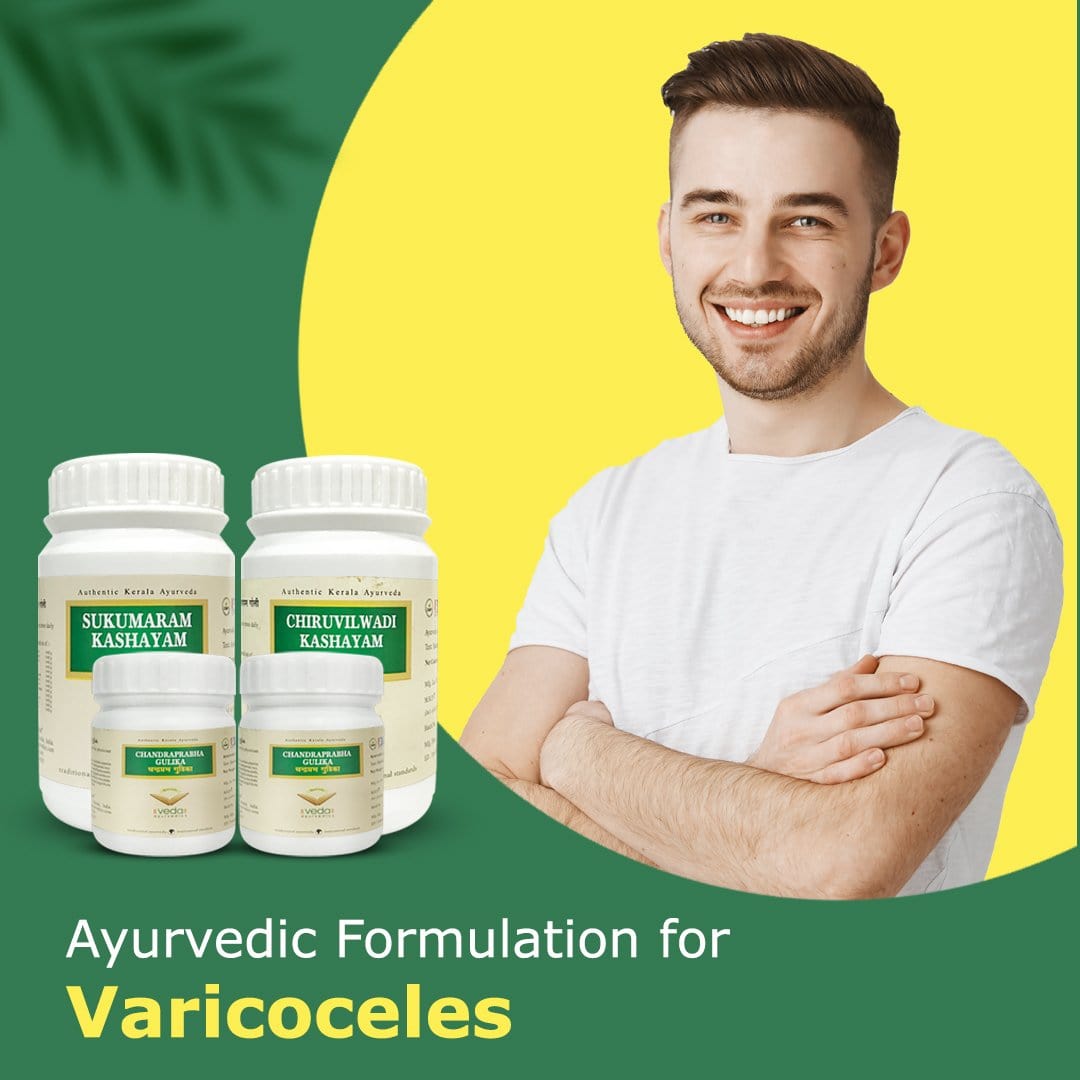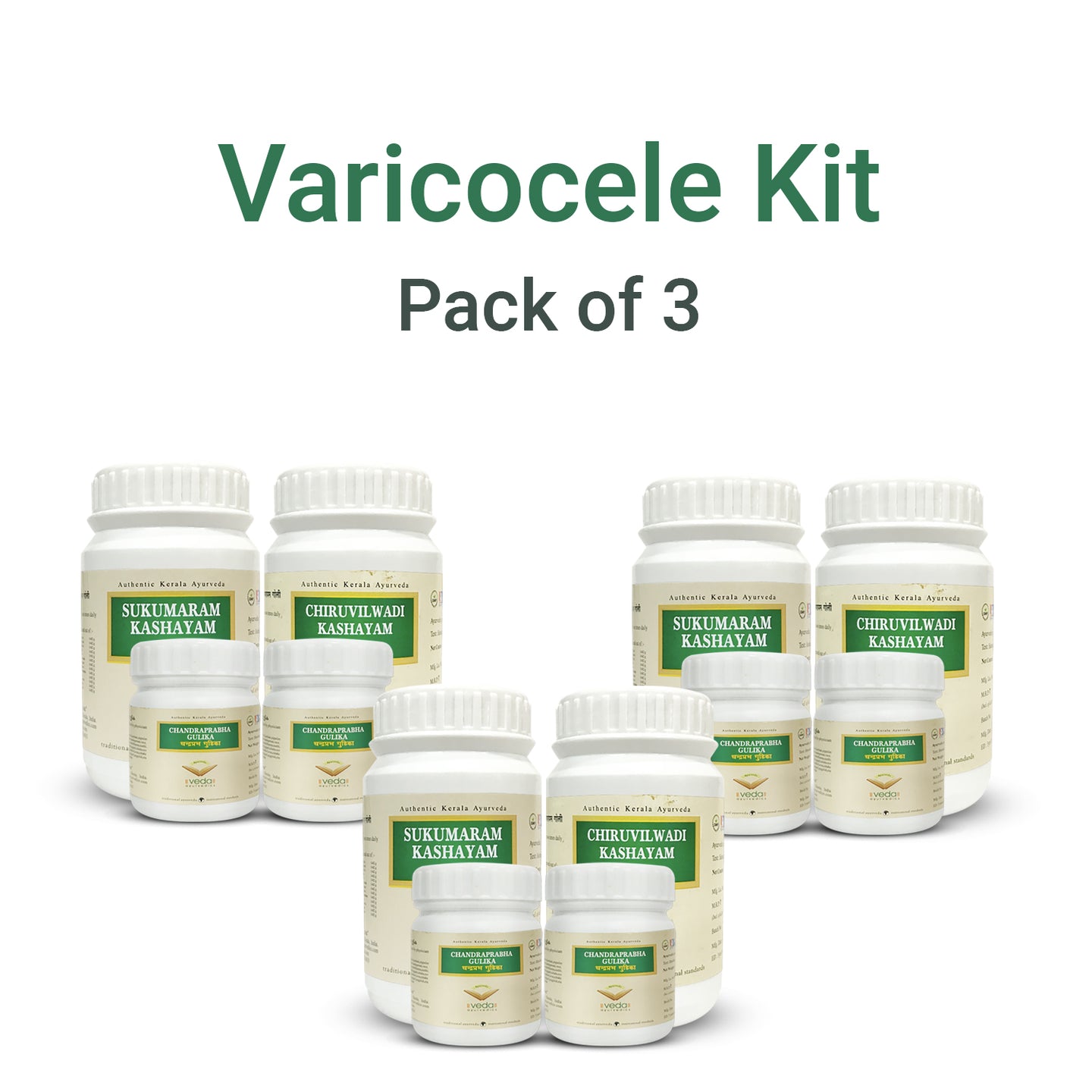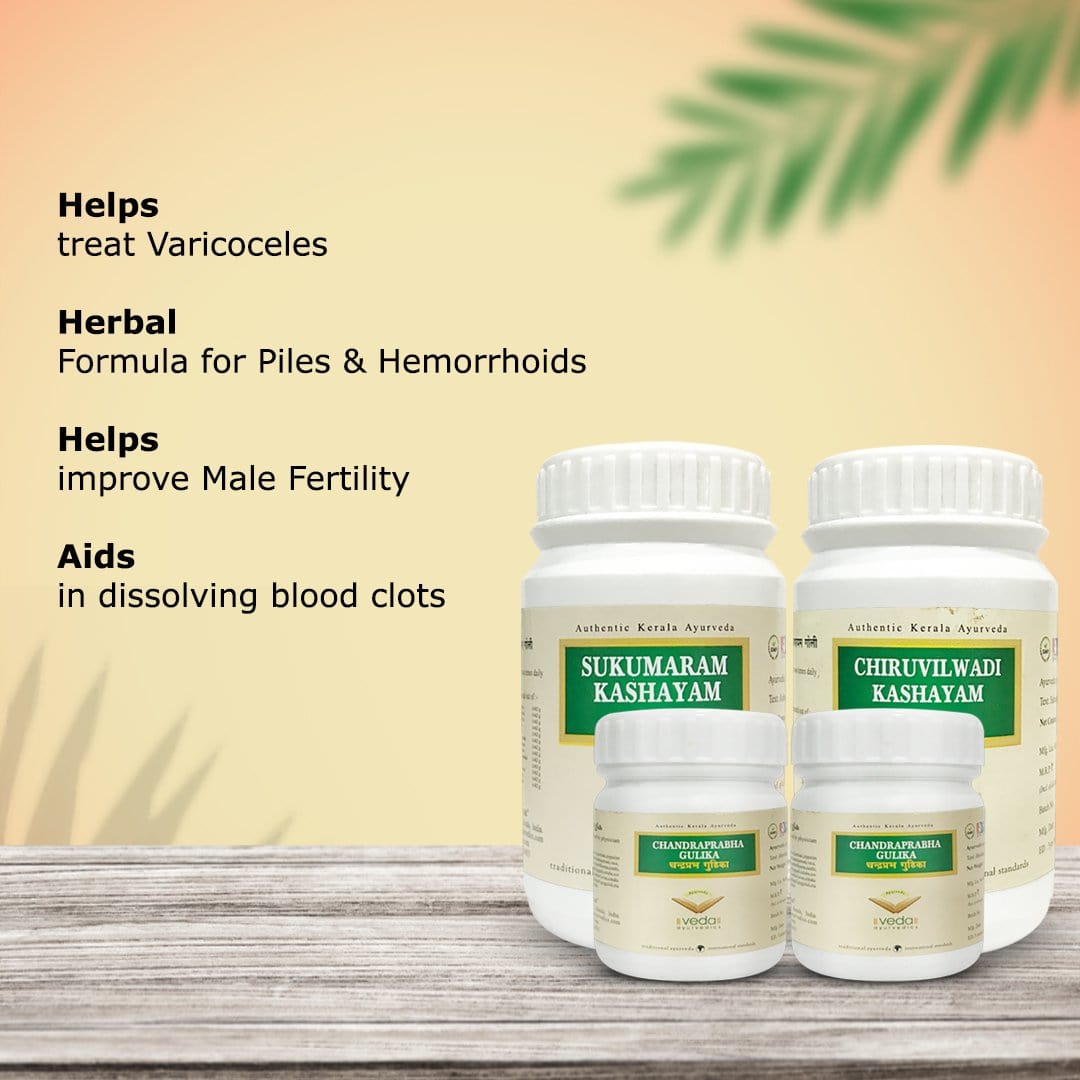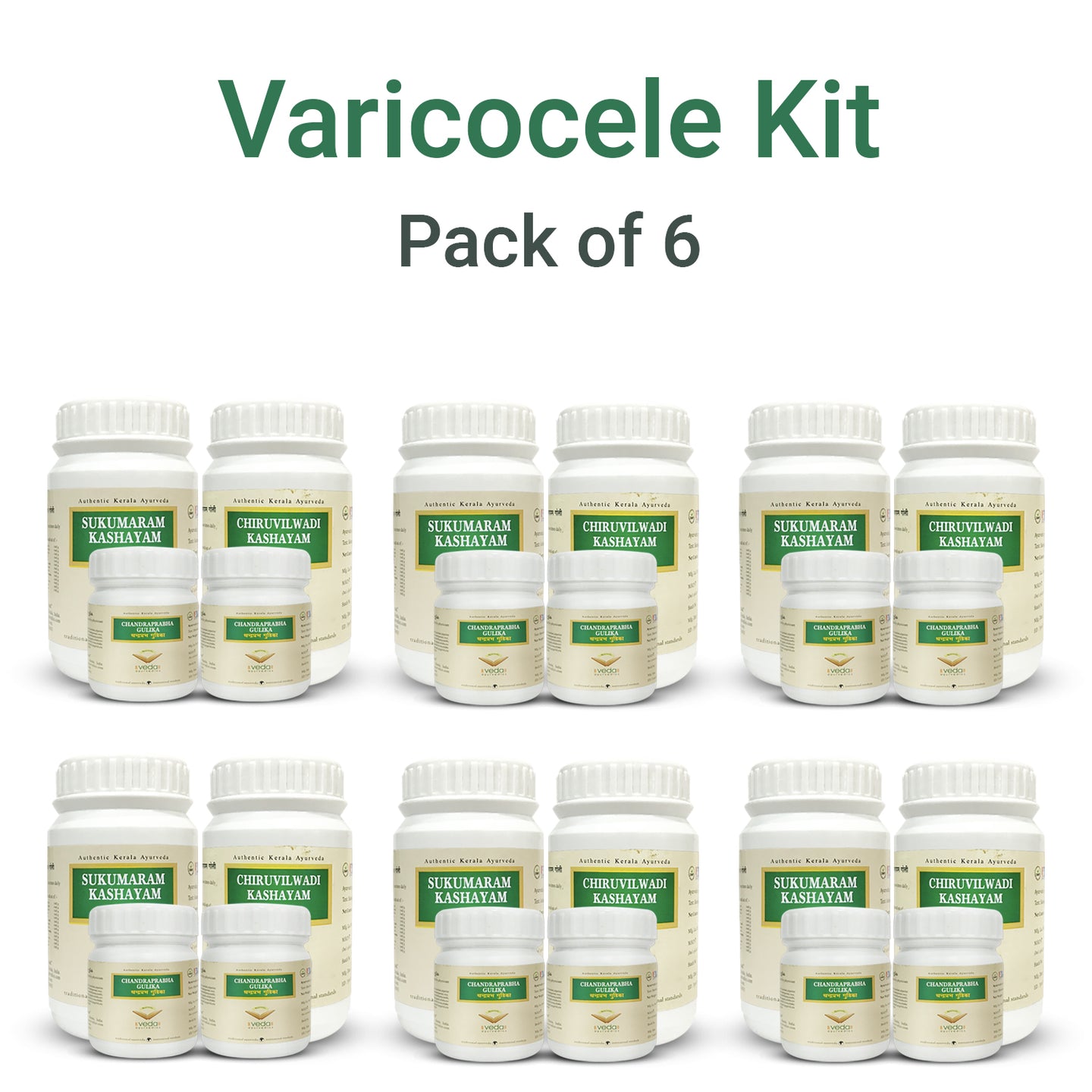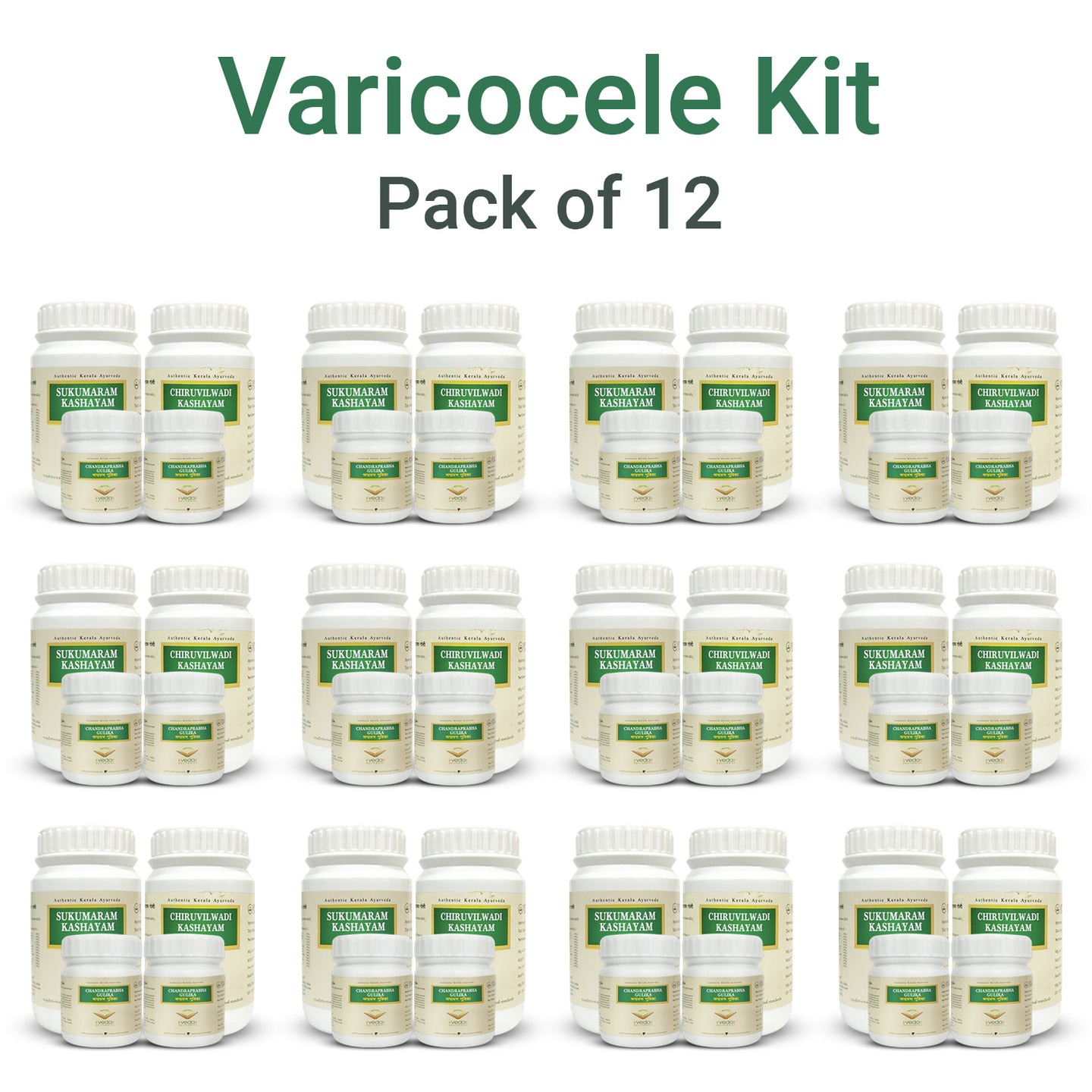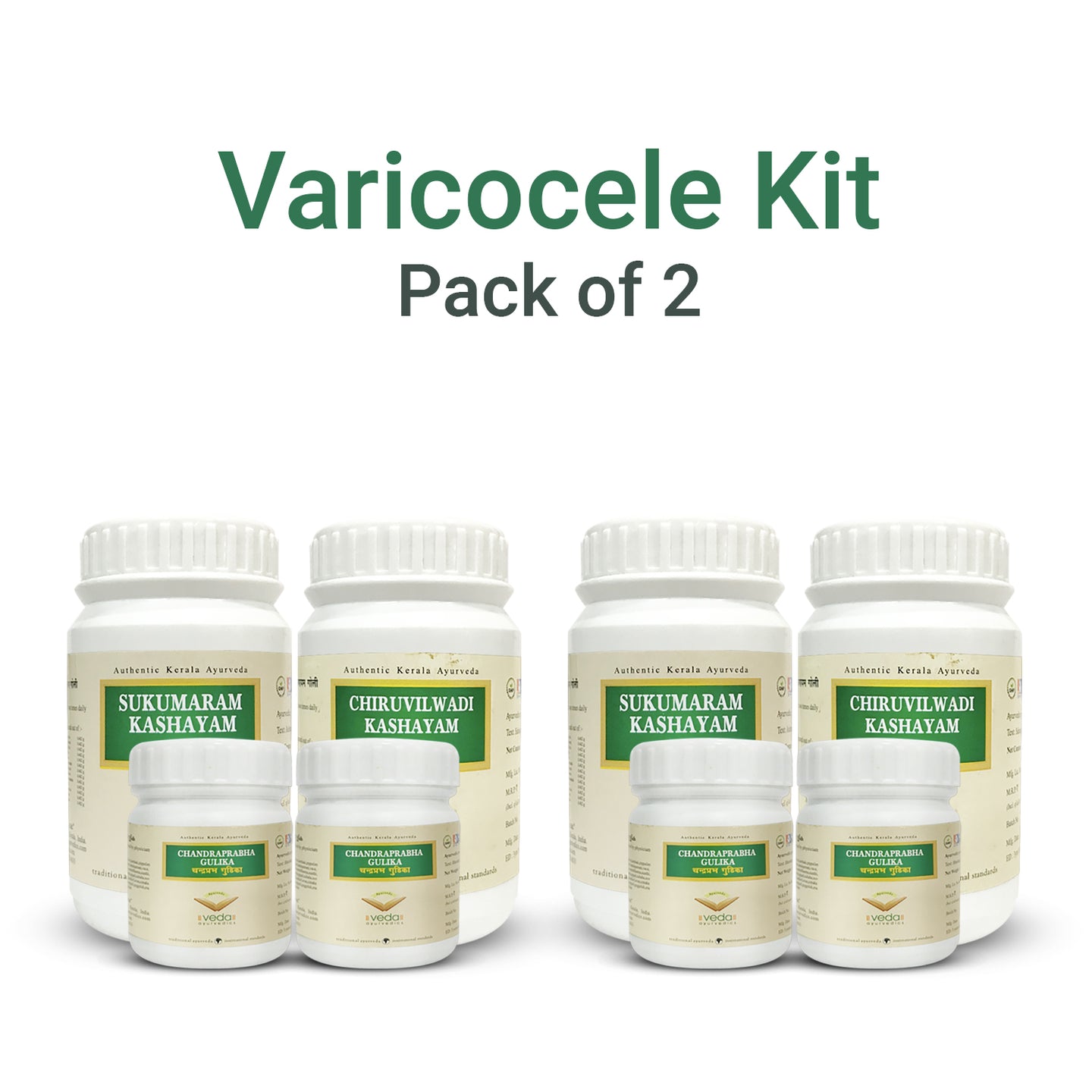 Regular price
$49.00 USD
Sale price
$39.00 USD
Unit price
per
Save 10.00 (20%)
Sold out
Ayurvedic Aid for Varicocele

Reduces the varicosity of blood vessels.
Relieves stasis of blood and pain in the scrotum.
Improves the production and motility of the sperm.
Removes discomfort.
Has a calming effect on the mind.
Nirogam's Ayurvedic treatment for Varicocele consists of
Chiruvilwadi Kashayam tablets - 100 tablets x 1
Sukumaram kashayam tablets- 100 tablets x 1
Chandraprabhavati - 120 tablets x 1
Dosage:
Chirivilwadi kashayam tablets - 1 tablet 30 minutes before breakfast and dinner with warm water
Sukumaram kashayam tablets - 1 tablet 30 minutes before breakfast and dinner with warm water
Chandraprabhavati - 2 tablets, after breakfast and dinner with warm water.
Chirivilwadi Kashayam Tablets: Chirivilwadi Kashayam effectively treats hemorrhoids, constipation, fistula, and piles. It also reduces bloating and improves digestion. Due its property to shrink and relive the varicosity, it is effective in the treatment of varicocele.
Sukumaram Kashayam Tablets: Sukumaram kashayam is a well known ayurvedic medicine to correct the vata – kapha disorders. It is known to be a natural cure for infertility, lumps in the abdomen, BPH and varicocele. Sukumara kashayam pacifies the vata-kapha defects in the scrotum and the blood vessels thus reducing the varicosity and stasis of blood. It also helps in strengthening the walls of the blood vessels, relieves pain and discomfort and has a calming effect on the mind.
ChandraprabhaVati: This Ayurvedic classical preparation recommended in all urinary disorders as well as infertility. This improves sperm motility and production, as well as relieves any pain.
You can address Varicocele now, without any surgery, with this combo treatment pack. Order yours today.
Diet and lifestyle recommendations for managing varicocele:
Recommended diet:
Buttermilk, red variety of rice, radish, horse gram, ginger, pepper, pomegranate, sour fruits, jaggery, ghee, meat soup, and milk are to be consumed.

Water boiled with ginger and coriander has to be sipped throughout the day.
Diet to be avoided:
Spicy, salty, sour and astringent food substances.

Junk food, soda, sugary drinks and alcohol
Food stuff that is heavy to digest like cream, meat, and fats of cow, fish, pig, buffalo, sheep, goat etc
Lifestyle practises to Avoid:
Sleep during the day time

Sedentary lifestyle
Sitting on hard seats
Excessive exposure to the heat of the sun
Riding on uneven roads
Straining during defecation
Forcibly holding the reflexes of defecation and urination, farting
View full details