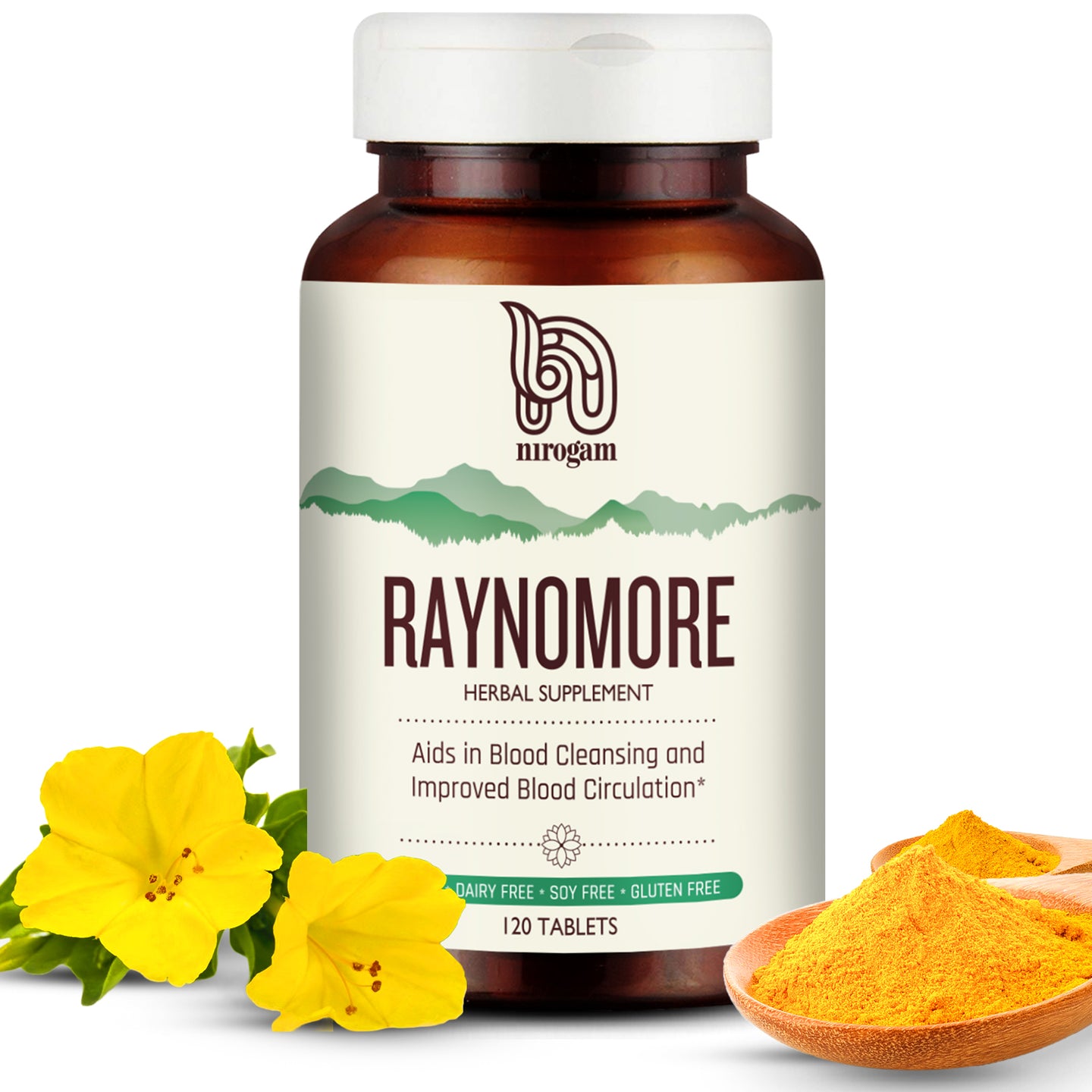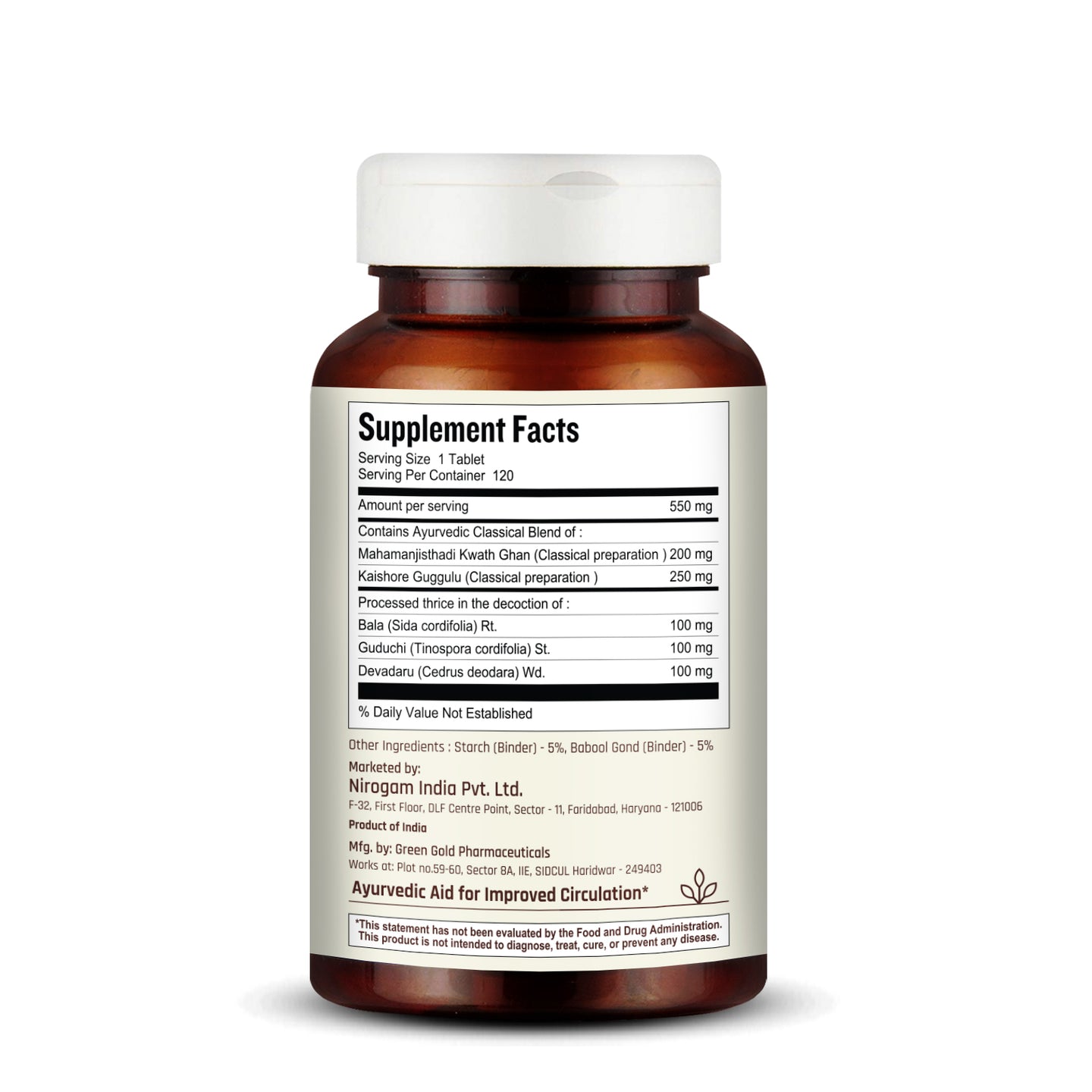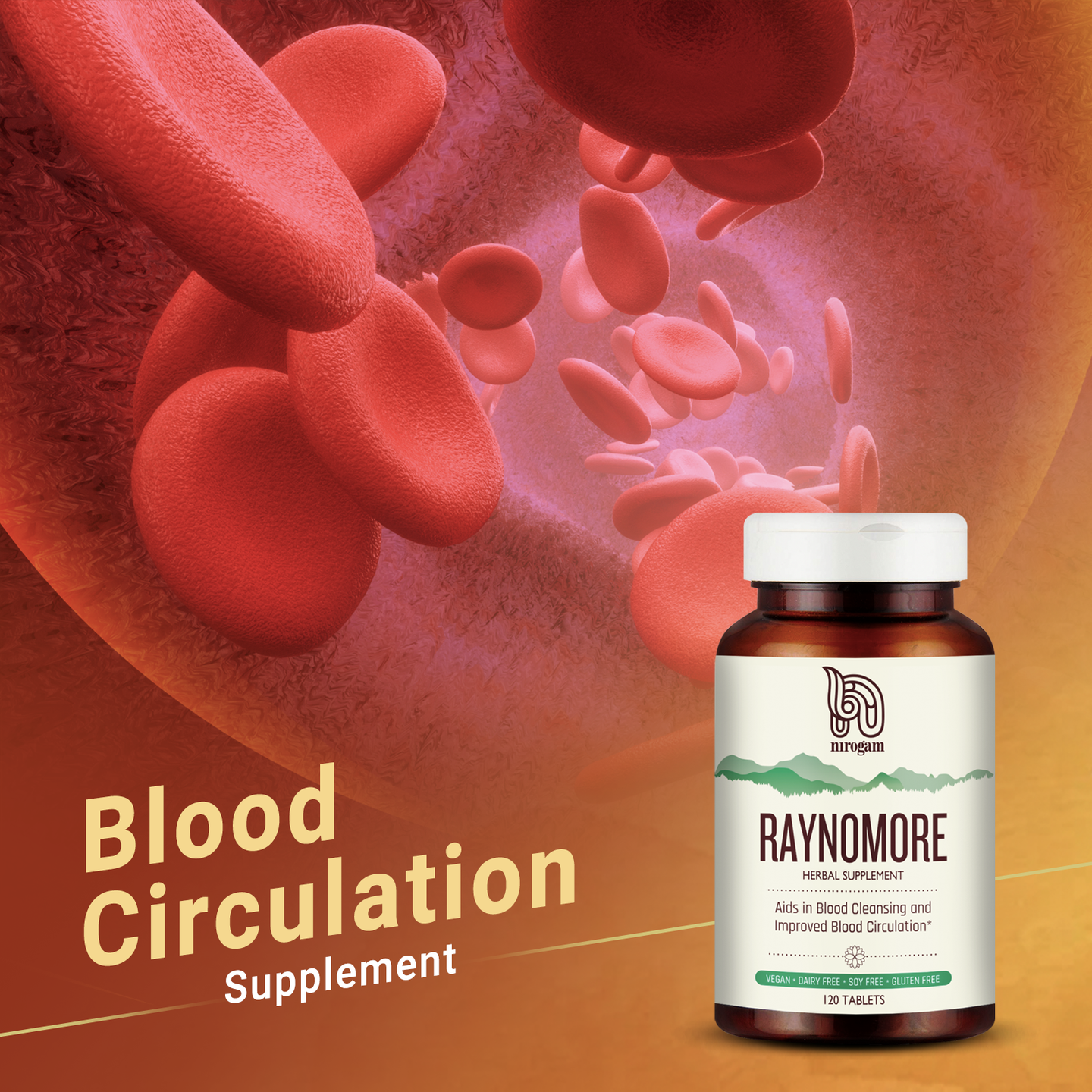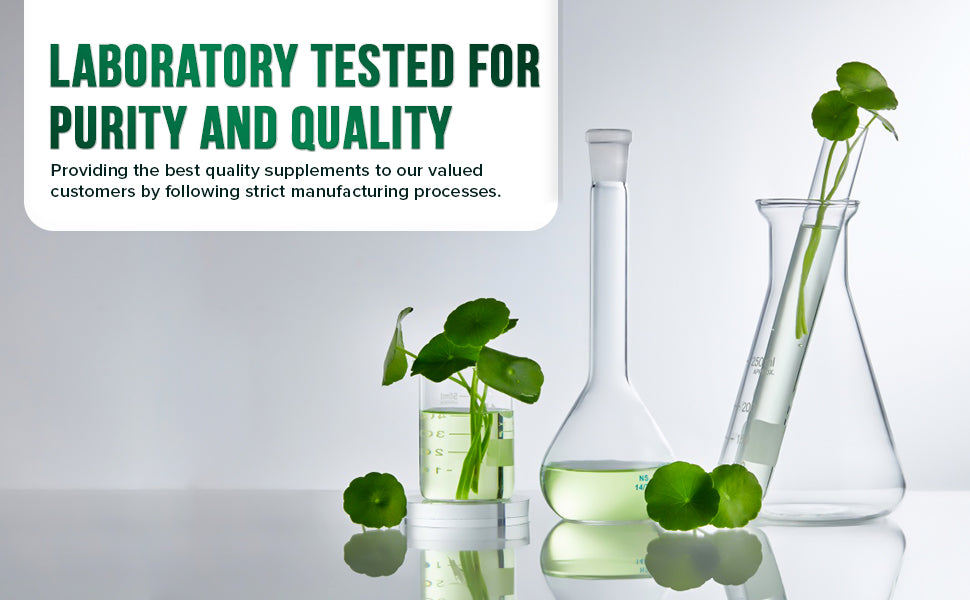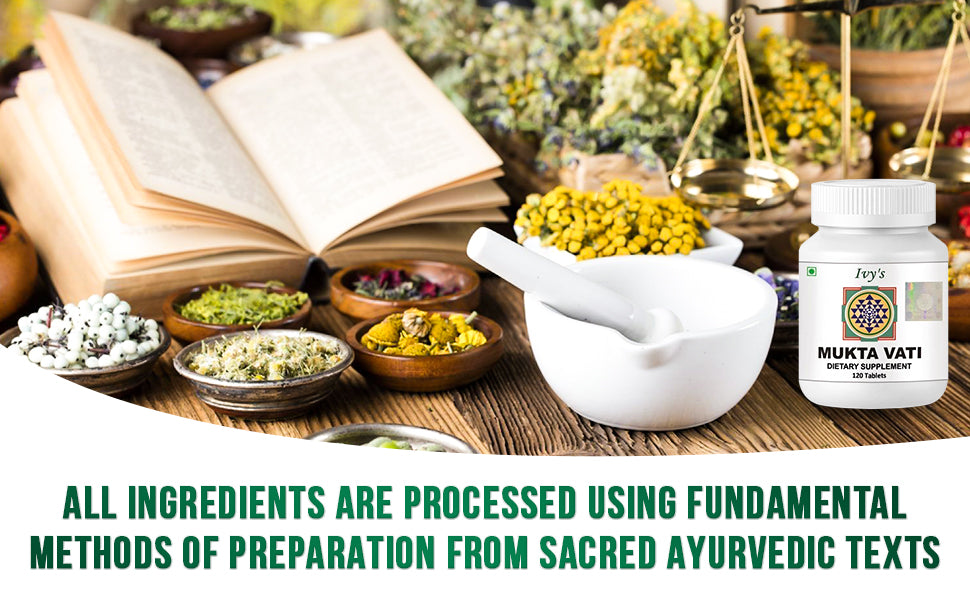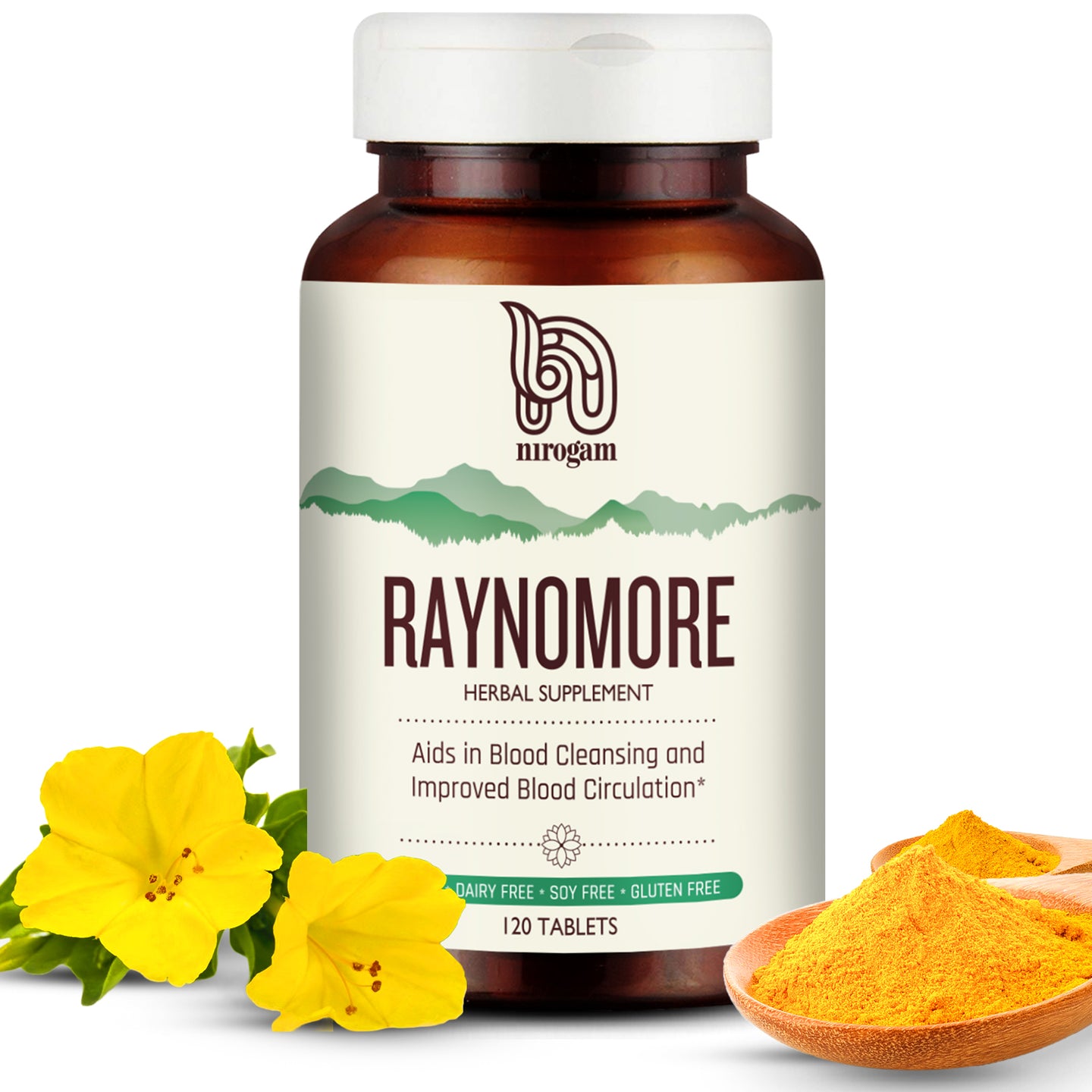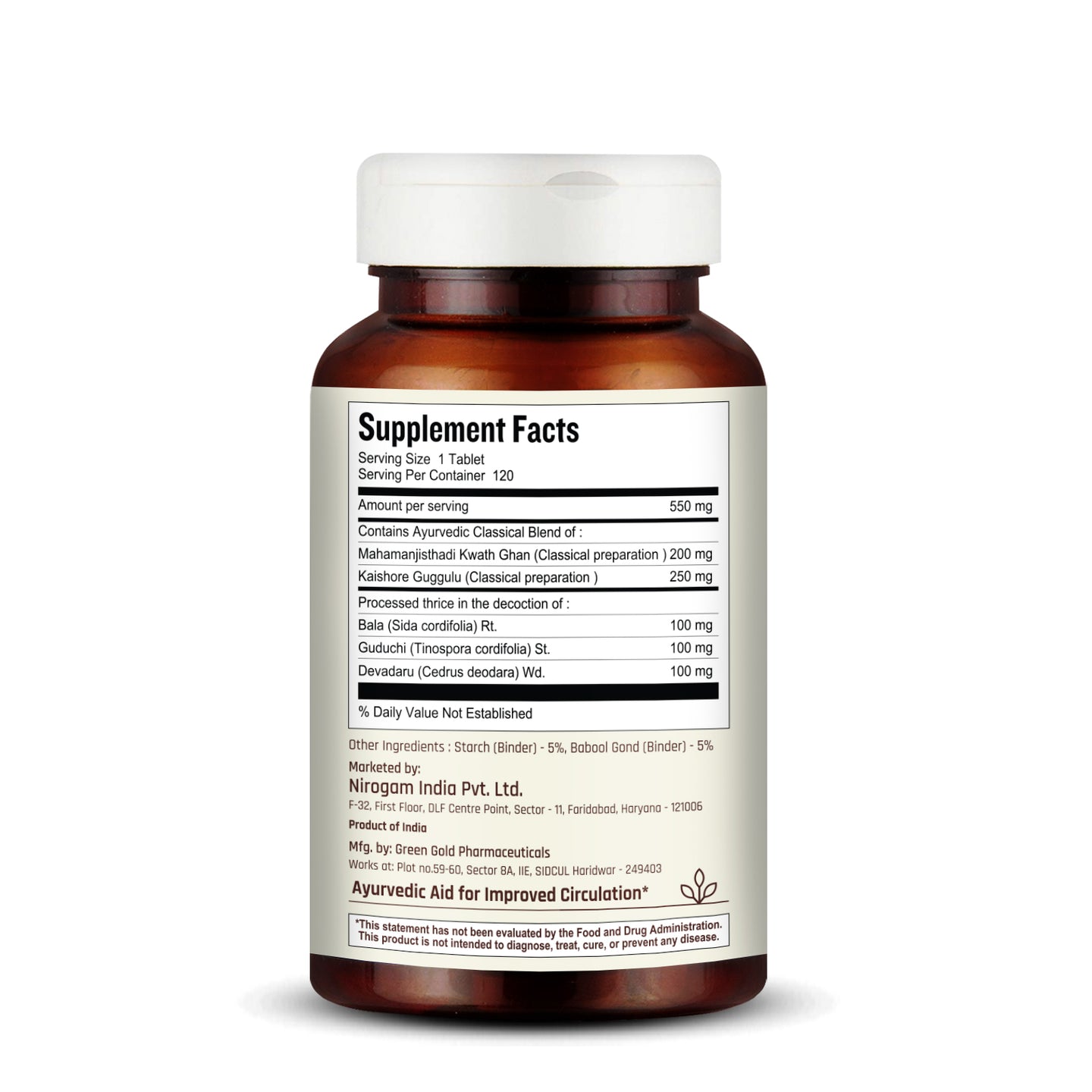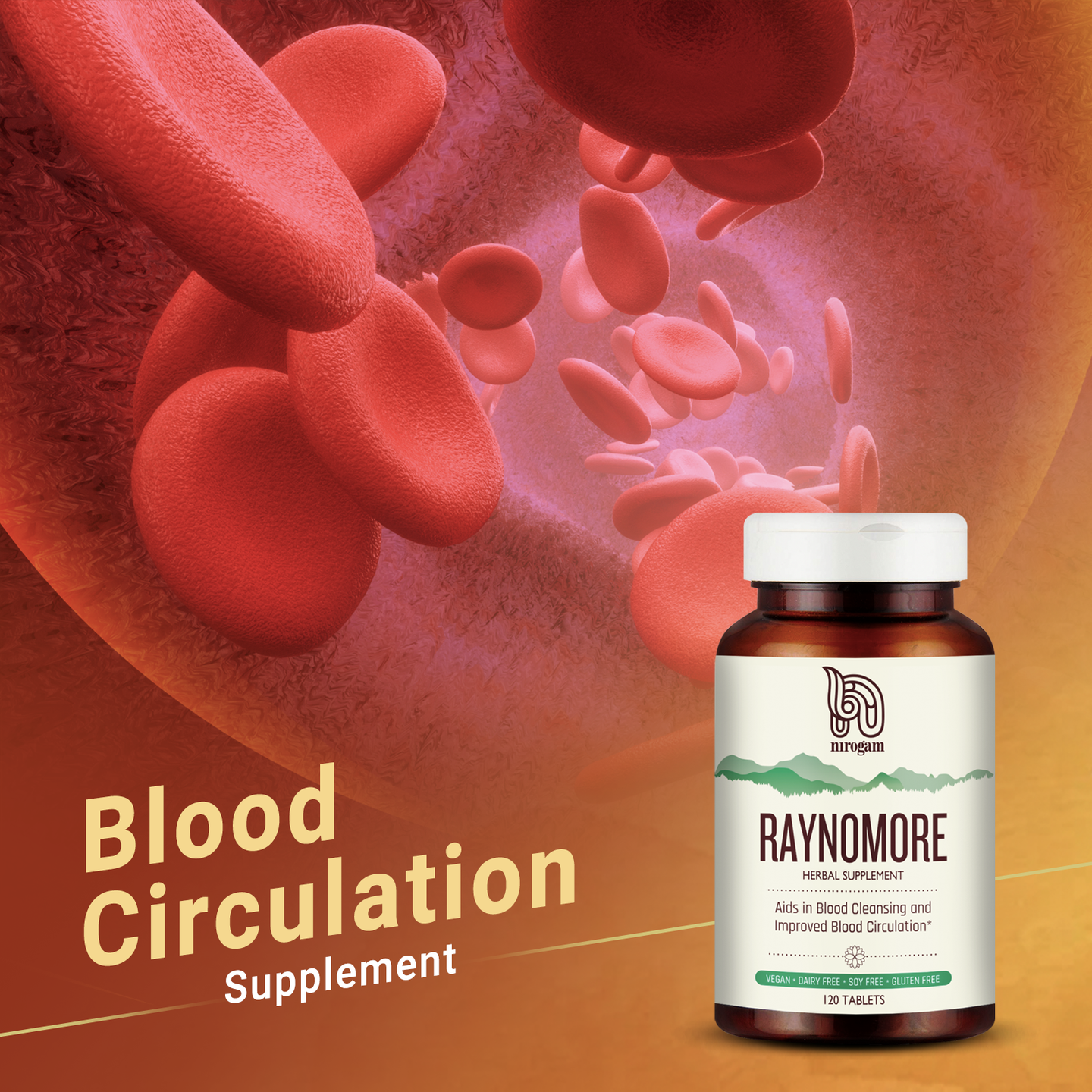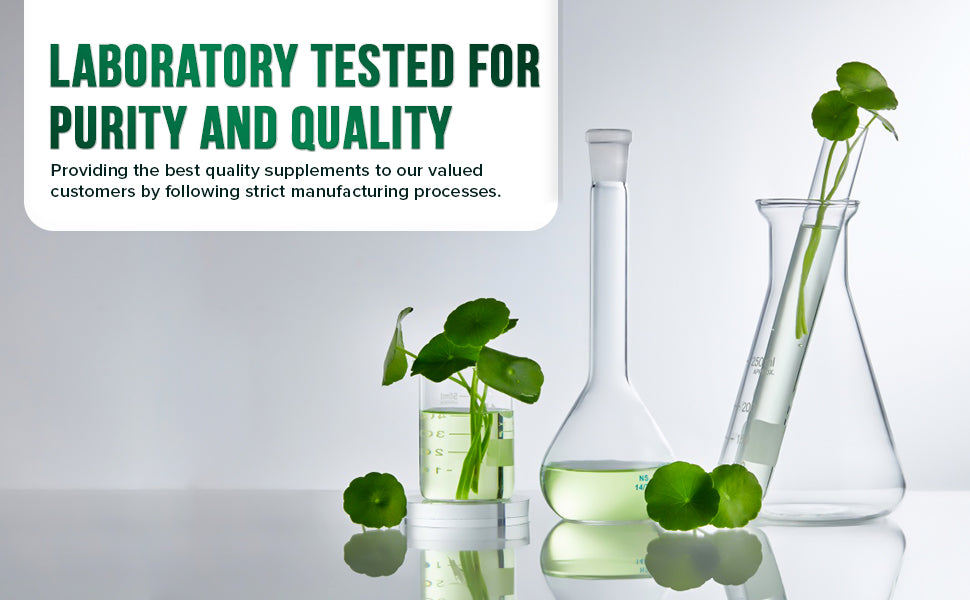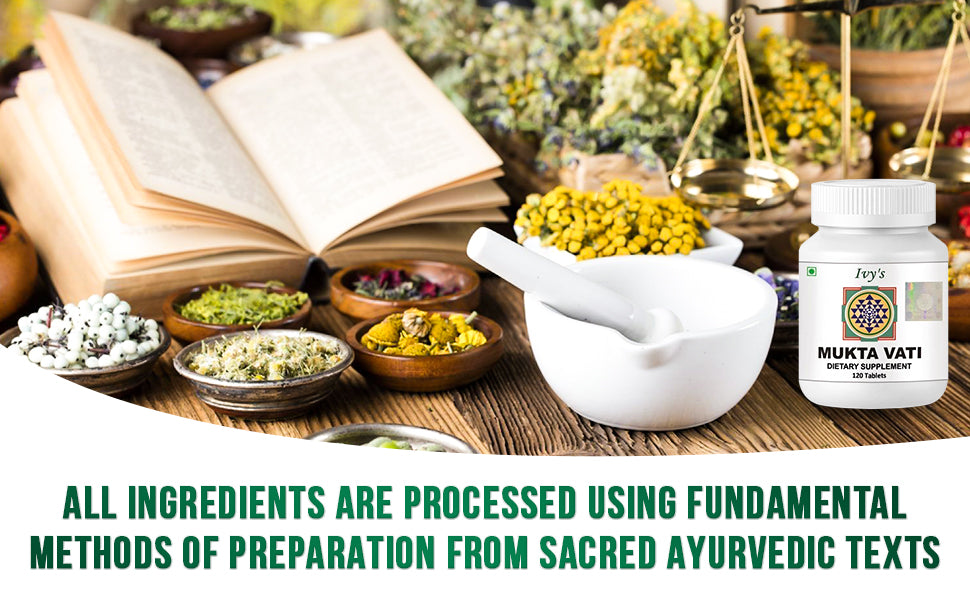 Regular price
$49.00 USD
Sale price
$20.00 USD
Unit price
per
Save 29.00 (59%)
Sold out
Raynomore - Natural Ayurvedic Supplement for Raynaud's 
Completely natural and Ayurvedic supplement for blood circulation problems like Raynaud's.
It facilitates blood flow to all the parts of the body.
Contains potent herbs like Manjistha, Guggulu and Guduchi that promote immunity.

Supplement Facts
Dosage:
Precautions:
Strictly follow the mentioned dosage. Do not overdose.
Keep out of reach of children.
For best results, stay on a plant-based diet. Consume less non-vegetarian food and dairy products.
Not to be consumed by pregnant women. Lactating women can take the tablets only with doctor's advice.
Not recommended for children.
Supplement Facts
| | |
| --- | --- |
| Serving Size: 2 tablets | Amount |
| Servings Per Container: | 120 Tablets |
| Proprietary Blend | 550mg** |
Proprietary Blend
**Daily Value not established
It is a fairly common condition that can occur to anybody between 25 to 35 years of age or above.

It primarily focuses on supporting the causes which hinder blood circulation. It helps to maintain a healthy body temperature, detoxifies the blood, cleanses the arteries and maintains the blood flow.
Raynomore is an Ayurvedic supplement. Different people notice benefits at different times as it works in combination with their diet and lifestyle.

It is made from more than 40 herbs which support many skin and blood circulation related problems upon regular usage.

Dos:
1. Keep your hands and feet warm by wearing gloves and socks while going out in winters.
2. Perform regular exercise to maintain a healthy weight and body temperature.
3. Maintain good mental health by following stress and anxiety busting practices.
4. Eat a balanced diet rich in fibre and proteins.
Don'ts:
1. Avoid caffeinated or alcoholic drinks. Addictive substances must also be discontinued.
2. Keep away from fried, processed and junk foods.
3. Do not skip doses. Consult your physician in case of emergency.
No. None of Nirogam's Ayurvedic supplements contain heavy metal ingredients.
You can chew a piece of ginger in case of attacks to increase body heat instantly. As a regular habit, you can use Ayurvedic massage oils to soothe the arteries and increase blood flow to all extremities.
View full details