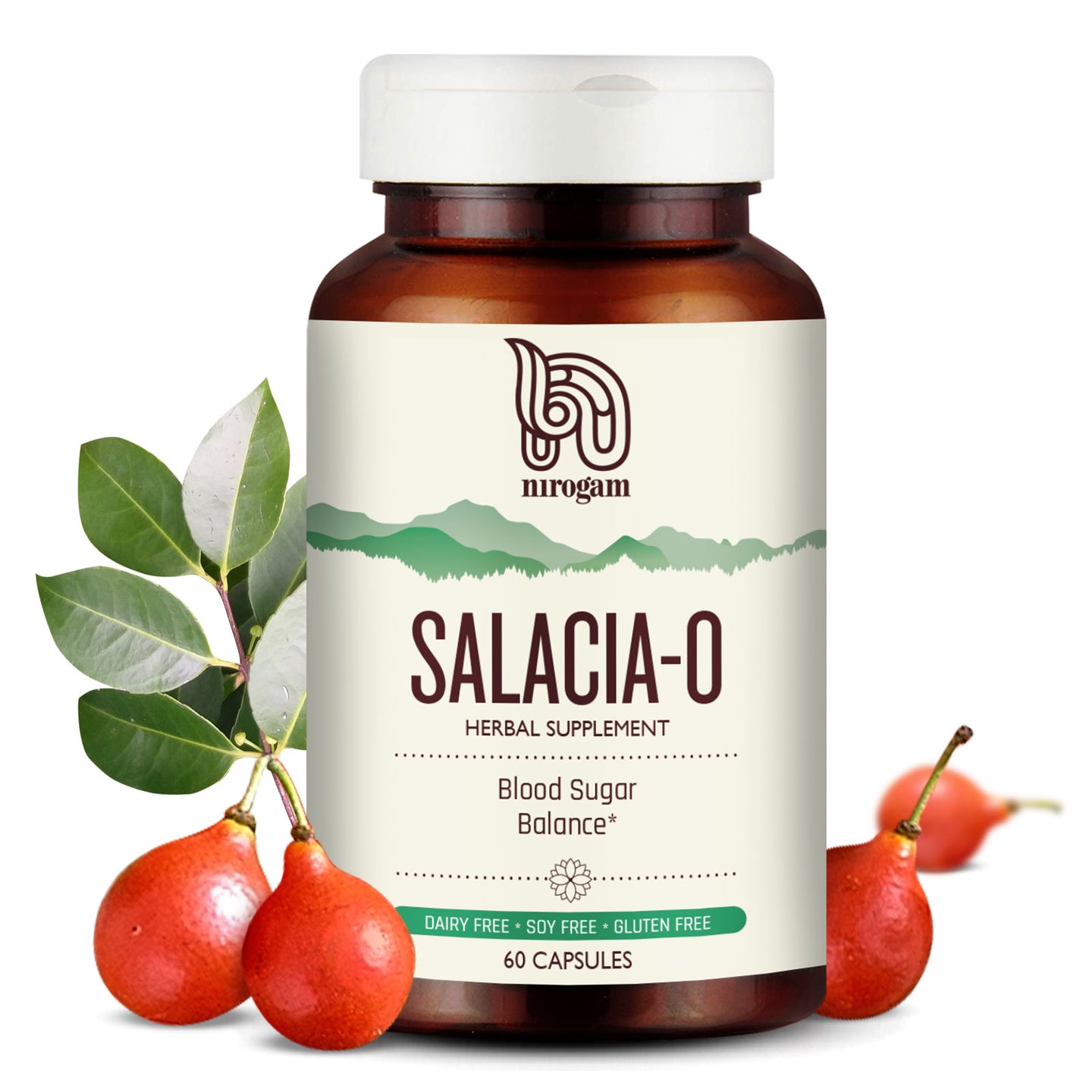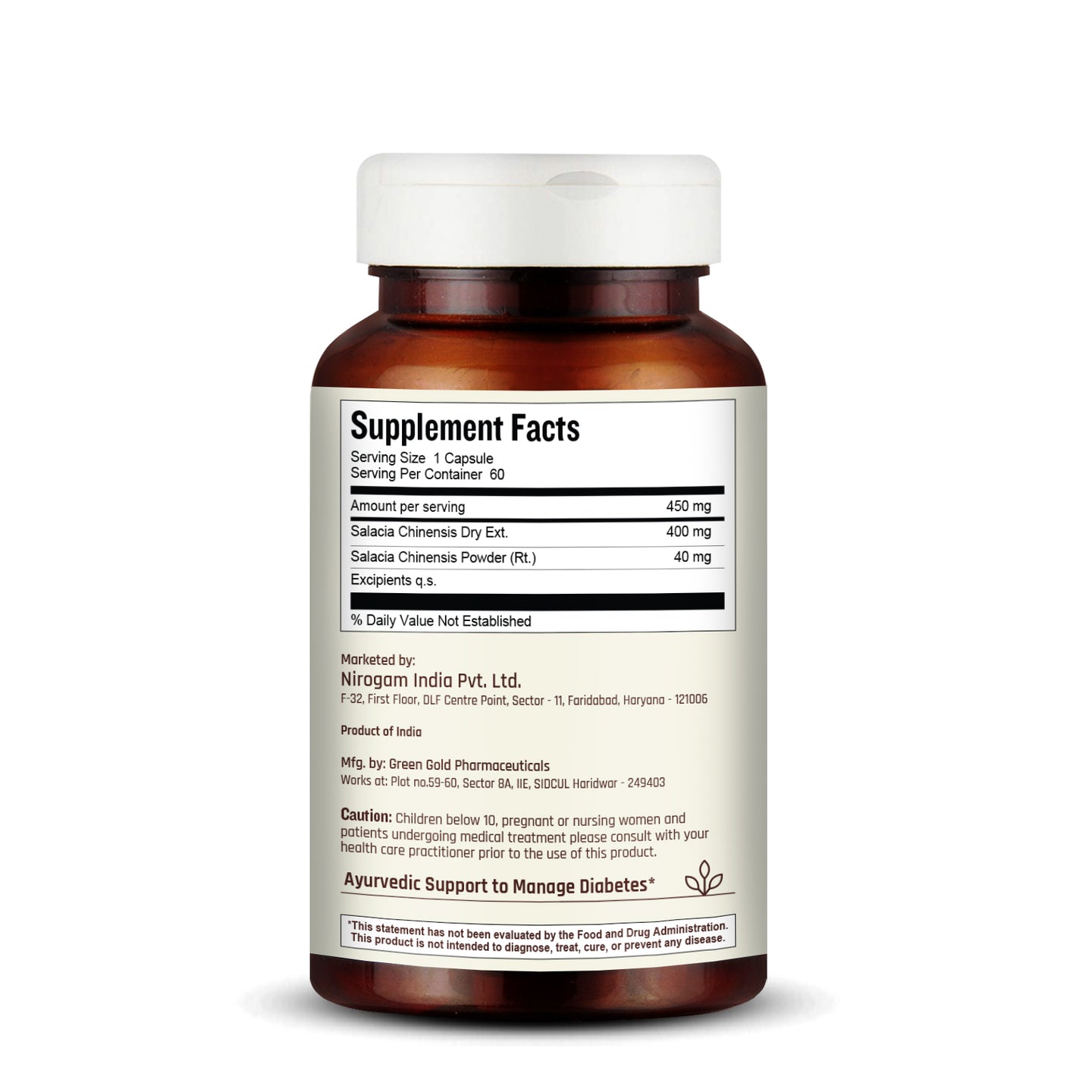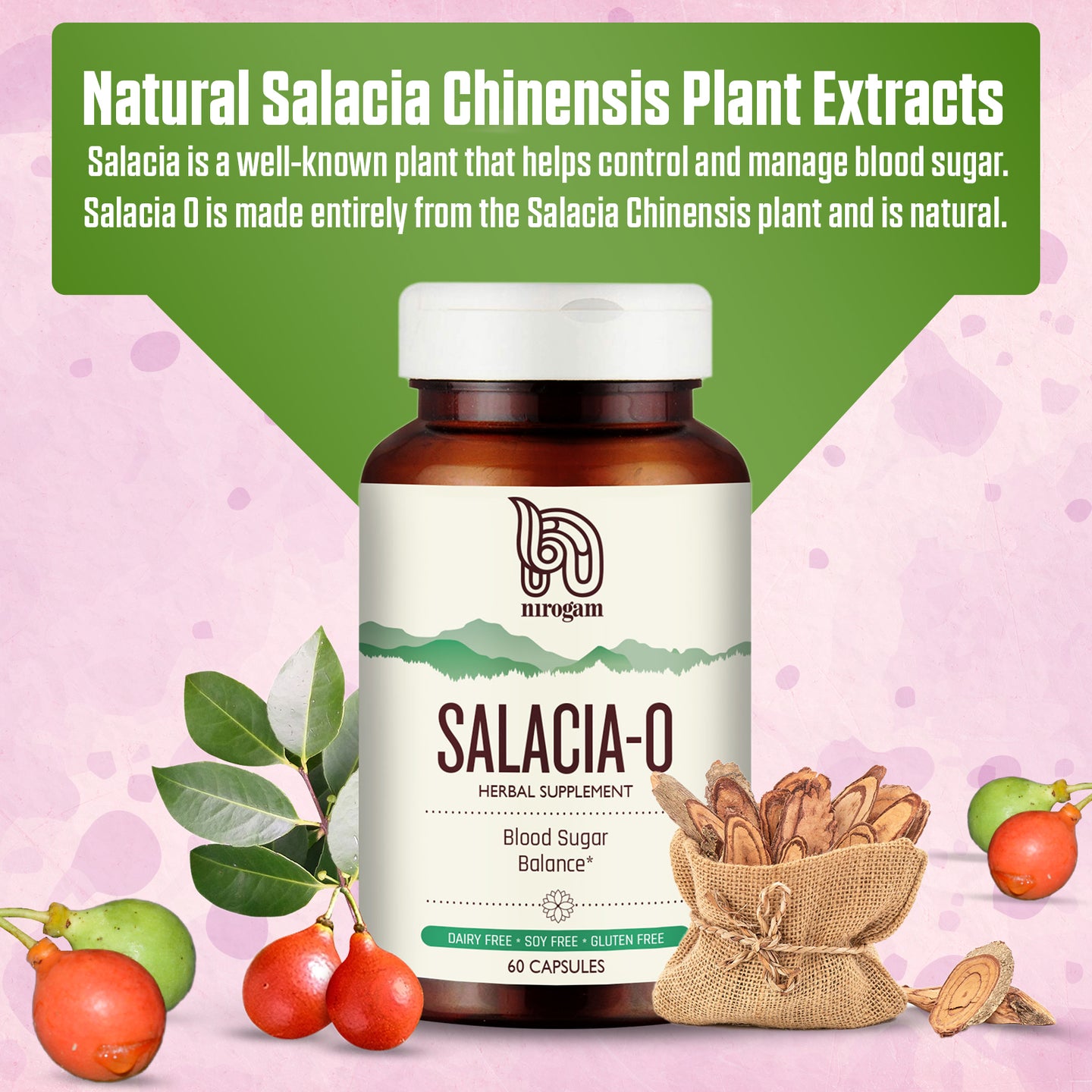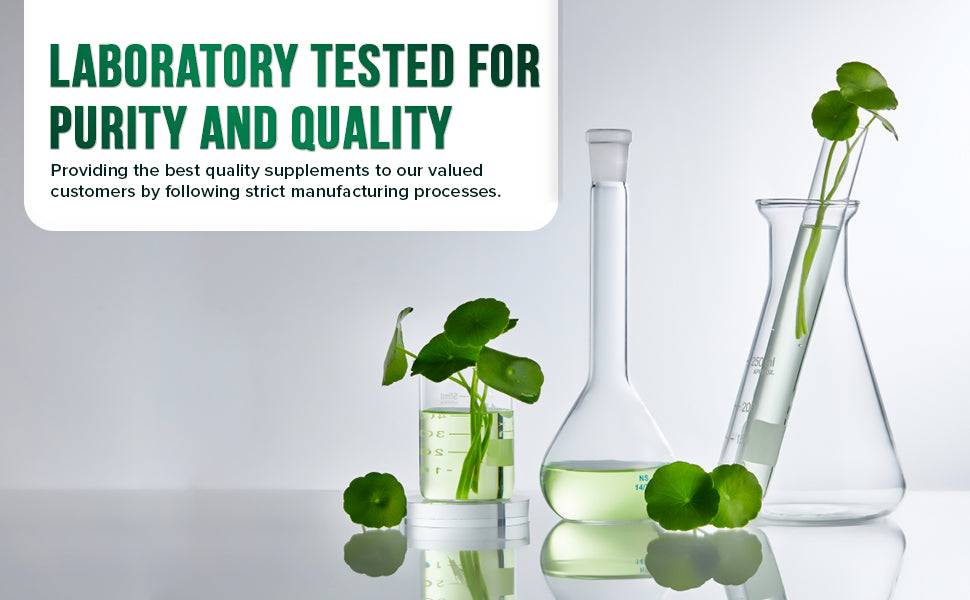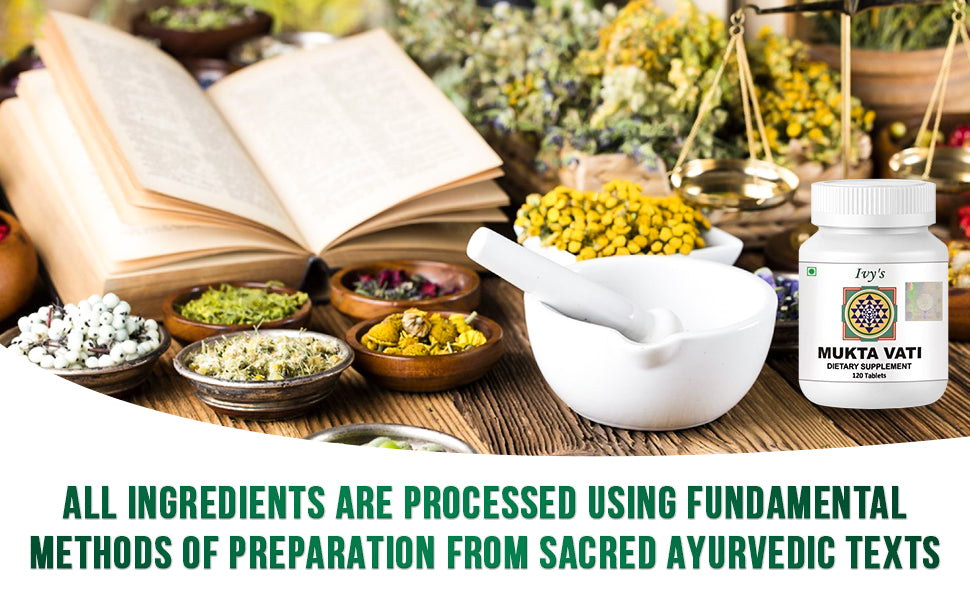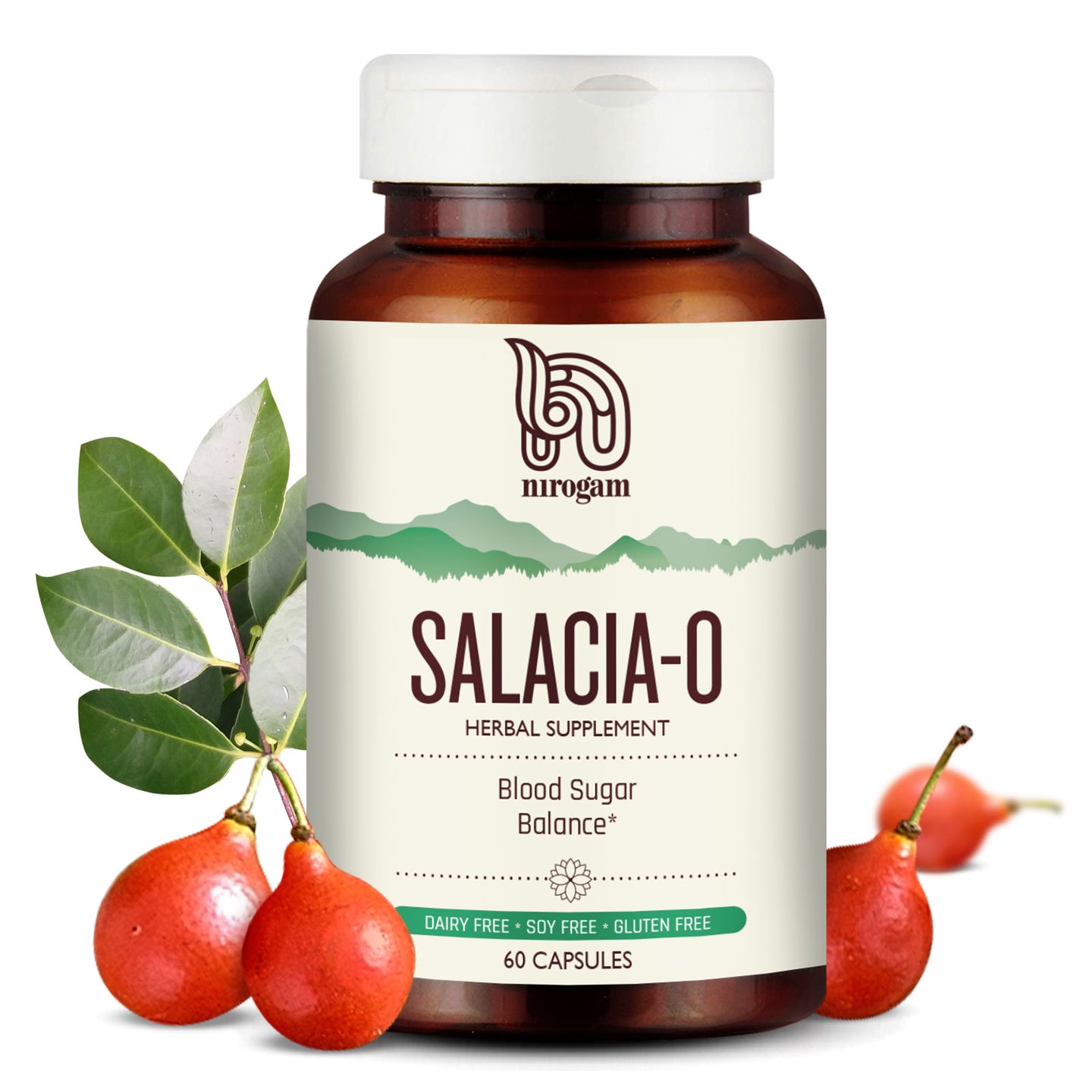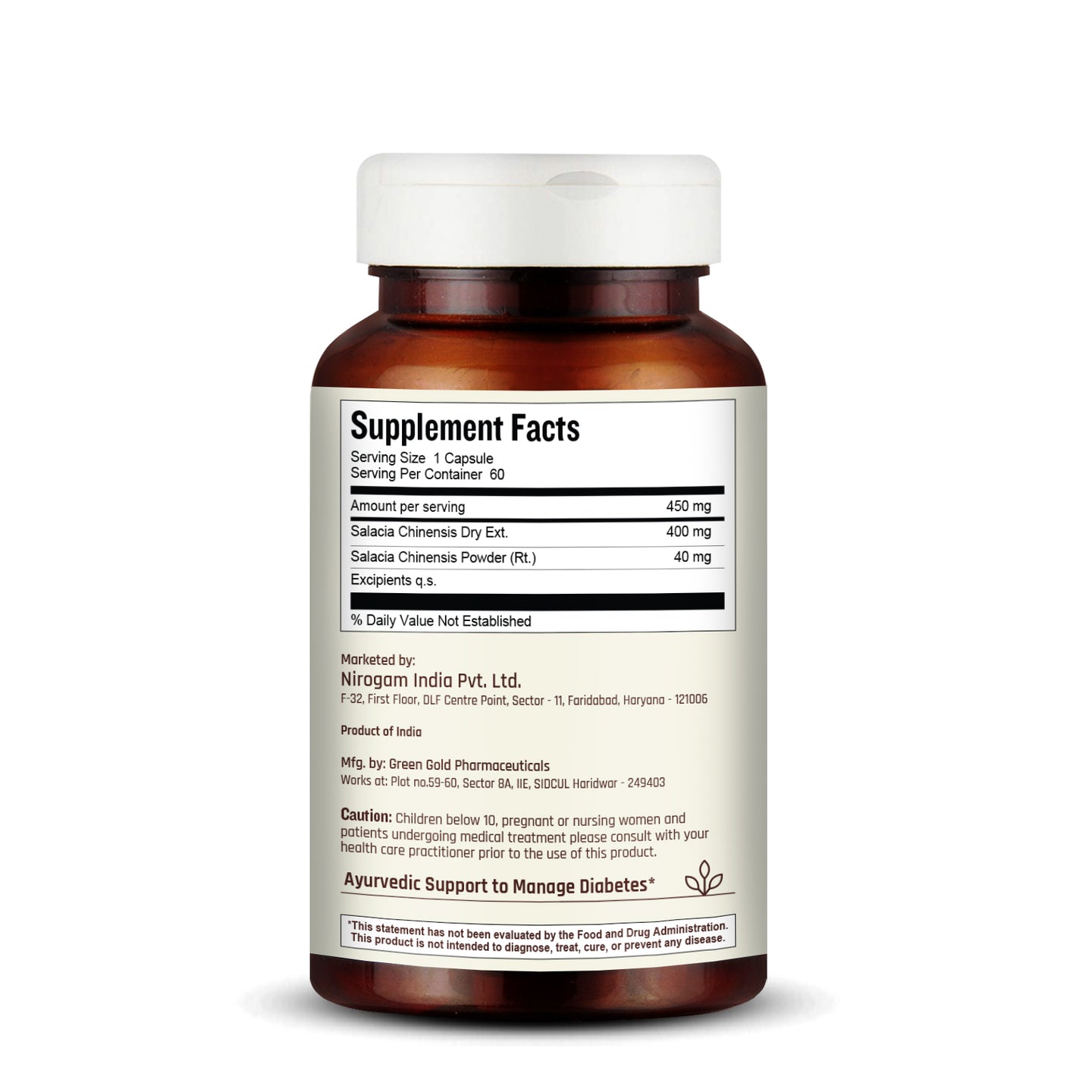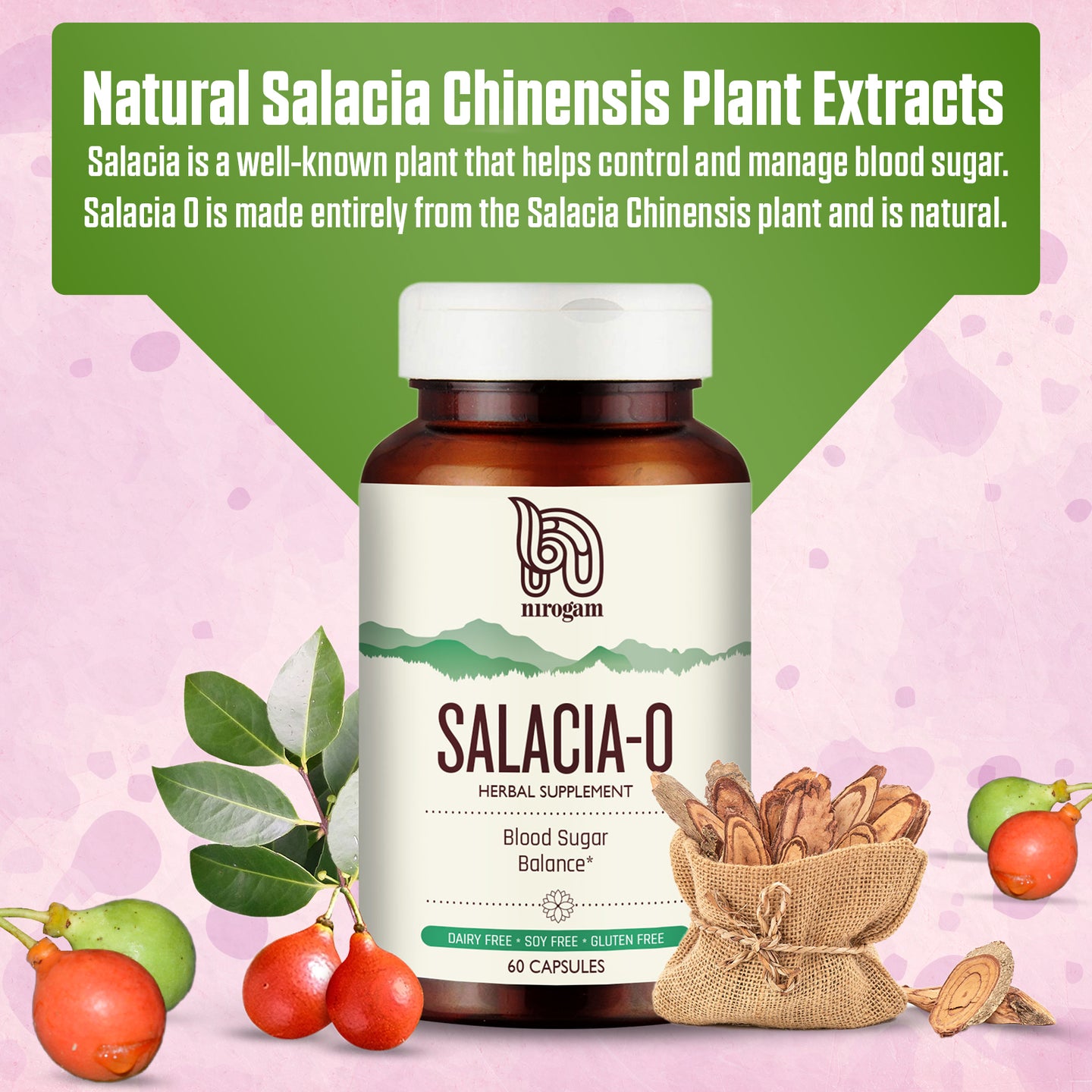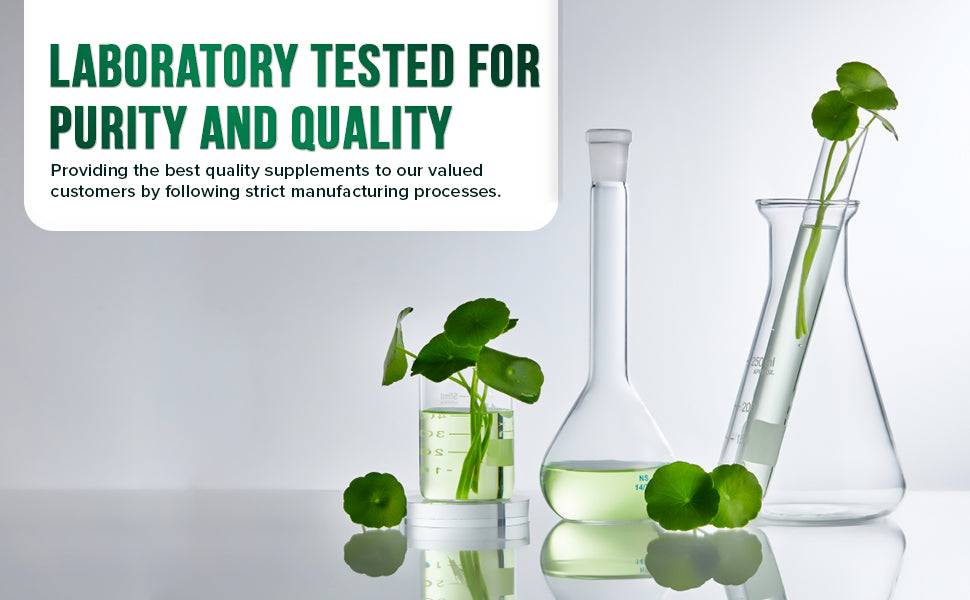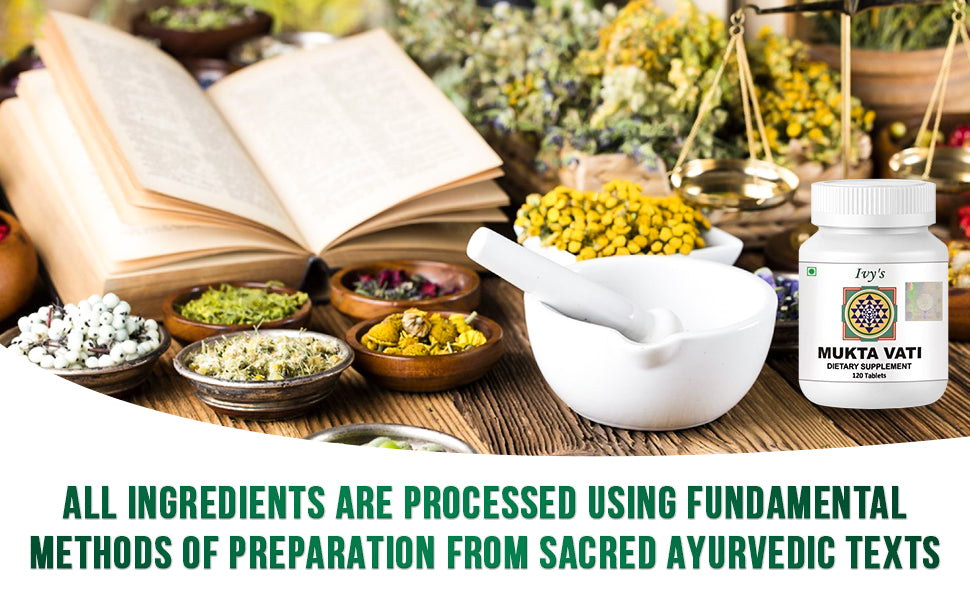 Regular price
$38.00 USD
Sale price
$20.00 USD
Unit price
per
Save 18.00 (47%)
Sold out
Salacia Chinensis is a supplement for type 2 diabetes that supports blood glucose levels by improving high blood sugar.
---
Salacia Chinensis is an Ayurvedic herb found in the Indian subcontinent which has been traditionally used in Type 2 Diabetes. The Ayurvedic practitioners have been effectively using this herb for hundreds of years to keep diabetes under control.
Salacia Chinensis binds to intestinal enzymes that break down carbohydrates in the body. These enzymes, called alpha-glucosidases, turn carbohydrates into glucose, the sugar that circulates throughout the body. If the enzyme binds to the herbal extract rather than to a carbohydrate, then less glucose gets into the blood stream, resulting in improved blood glucose and insulin levels.
Benefits of Salacia Chinensis

Supports sugar levels
Improves cholesterol and triglycerides
Some common symptoms of Type 2 Diabetes are:
Fatigue
Hunger
Increased thirst
Increased urination
Blurred vision
Erectile dysfunction
Pain or numbness in the feet or hands
Recurrent infections
Sedentary lifestyle, poor diet, and excess body weight around the waist are high risk factors for all lifestyle diseases.
Ayurvedic Treatment
Ayurveda recommends the use of herbs like Saptarangi, Shilajit, Triphala, Fenugreek, Gudmar, Turmeric, Neem, Gooseberry, Guggul, and Arjuna. Certain formulations with these Ayurvedic herbs are taken along with Allopathic medicines to manage normal blood sugar levels. However, one should be careful of hypoglycemia or a sudden drop in blood sugar levels while trying home remedies.
Recommended Lifestyle Changes
Diet: A diabetic should watch out for high glycemic foods. High glycemic foods can affect blood sugar levels adversely. Refined carbohydrates, fruit juices, and sugary drinks should be restricted. Avoid dry fruits, and fresh fruits like banana, mango, sapota, grapes and custard apple. Fruits can be taken in moderation. Nuts can be taken in limits i.e., 4-5 in number. Seeds (pumpkin, papaya, flax) are beneficial. Alcohol should be minimal and so are fatty foods.
Always take food at the right time in the right quantity. The same goes for medicines.
Take enough fluids to prevent dehydration.
Exercise for 30 minutes daily or most of the days of the week. Pranayama and medication will help to reduce stress, normalize blood pressure and ensure sound sleep.

Packaging Size: 60 Capsules
Dosage: 01 Capsule twice/thrice daily, 30 minutes before breakfast & dinner with normal water.
View full details