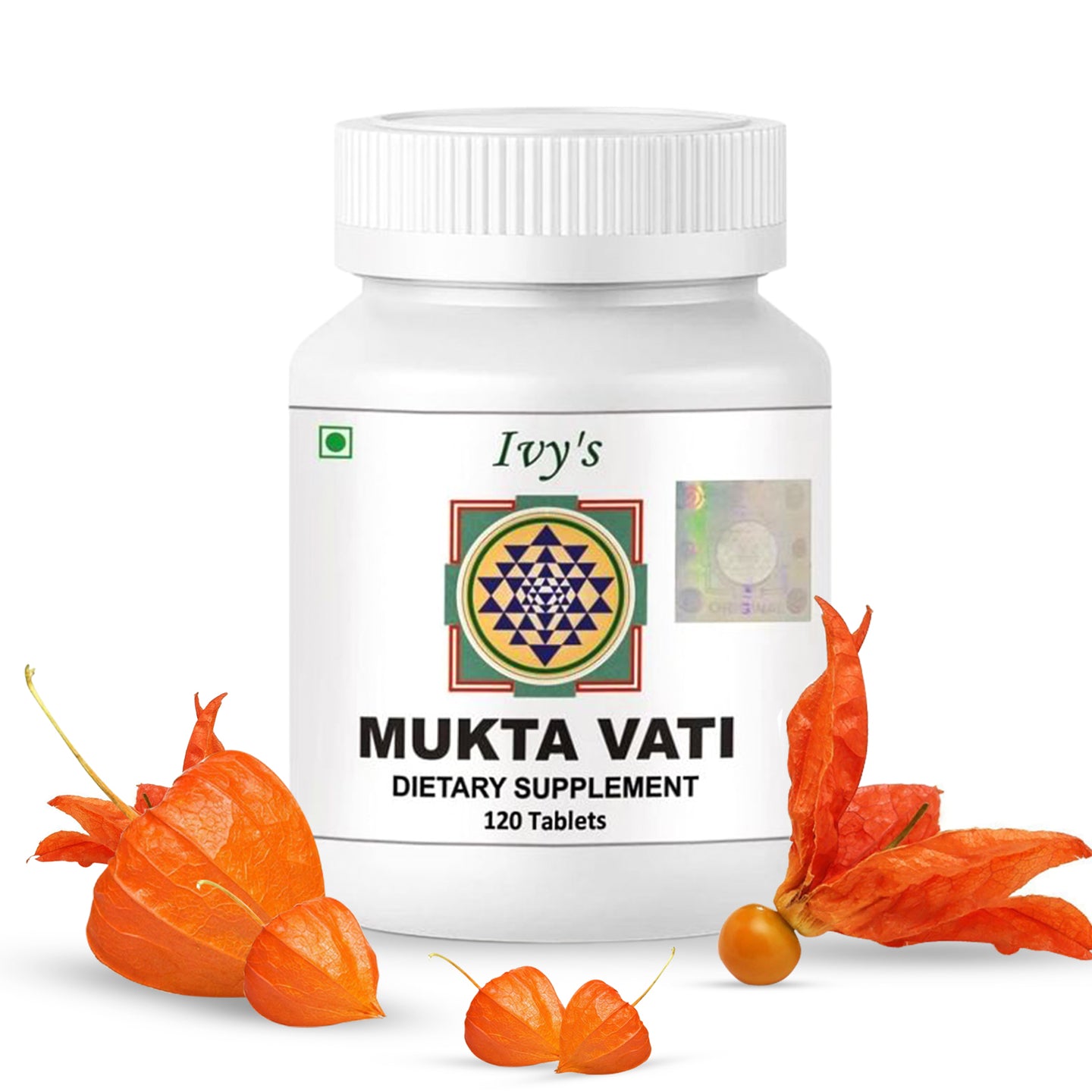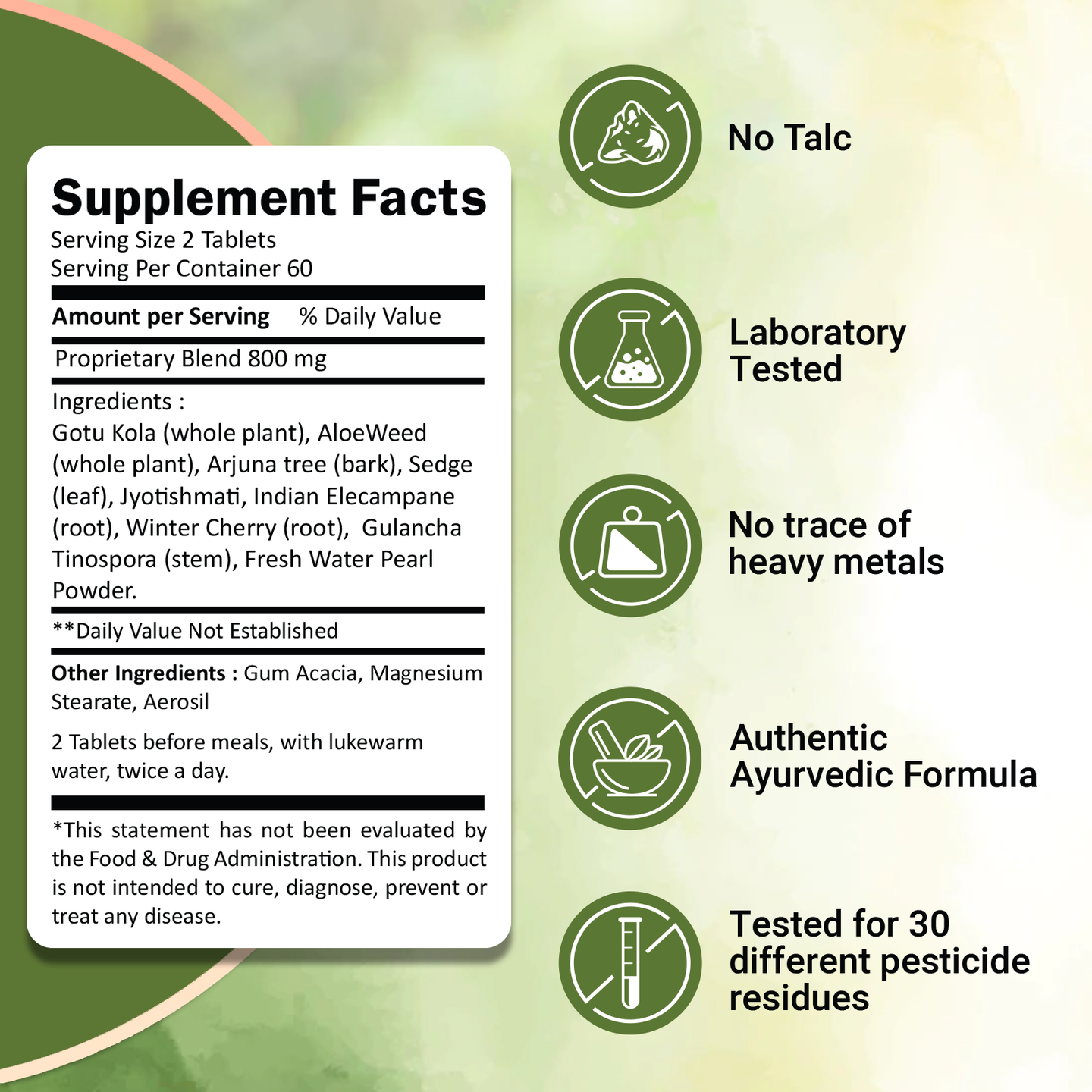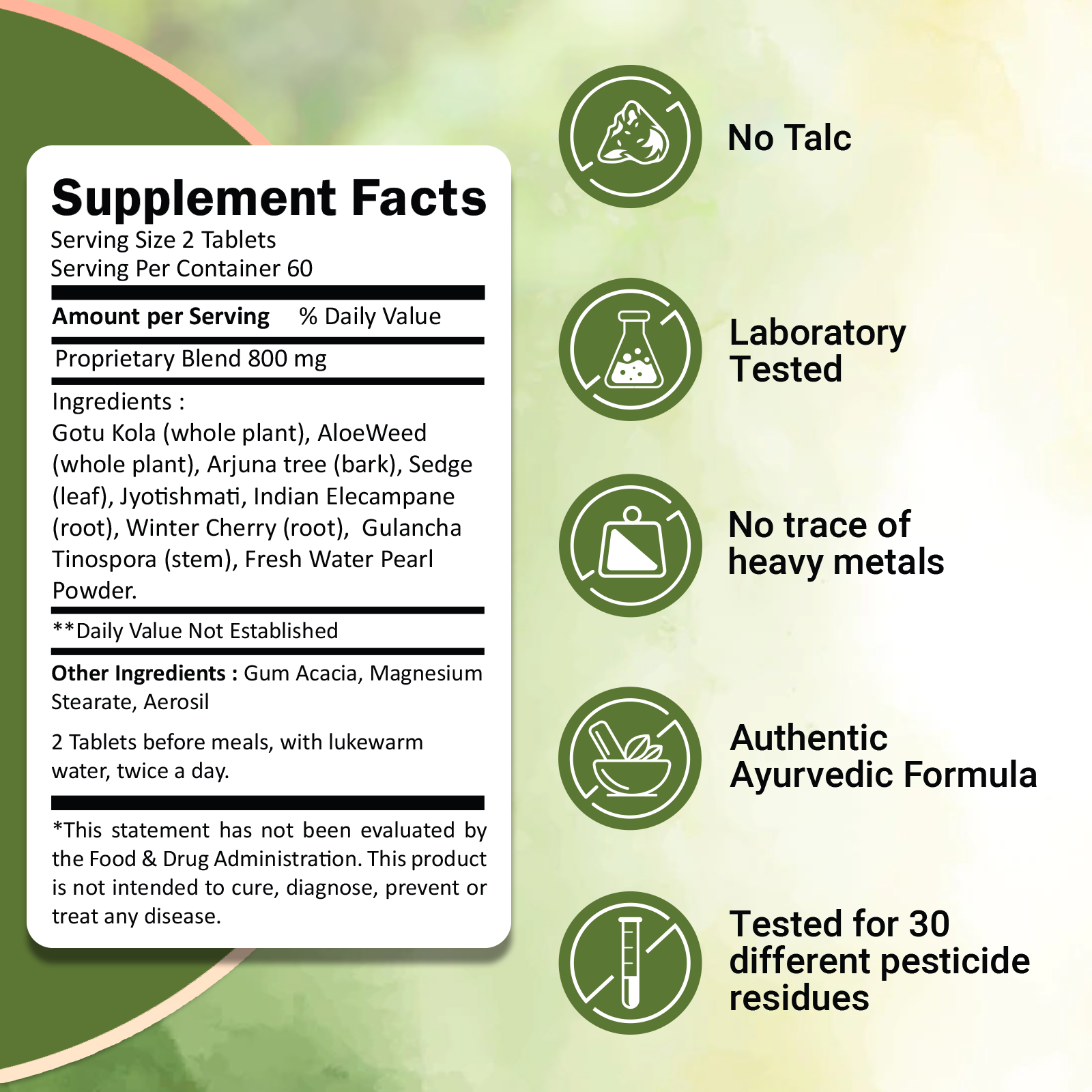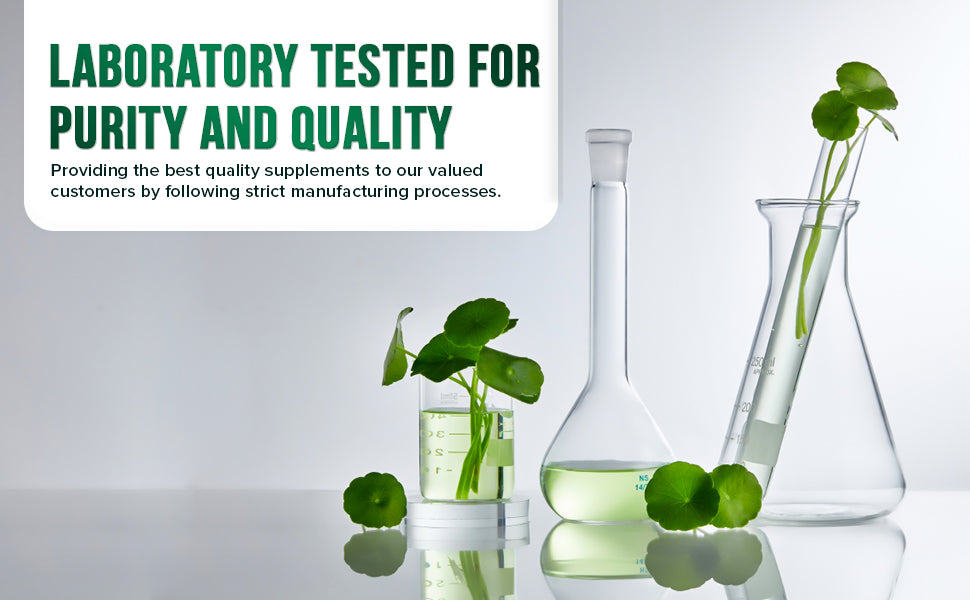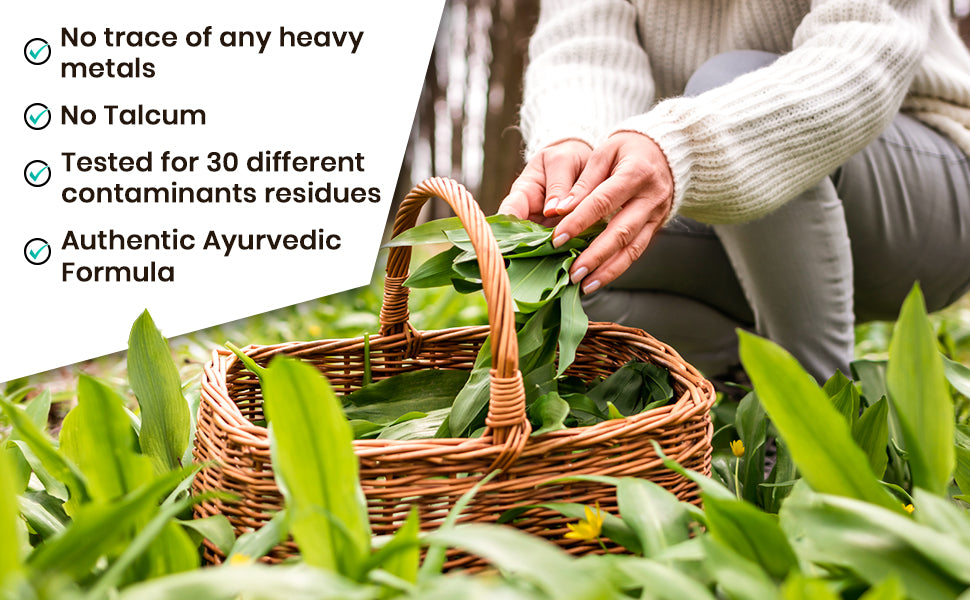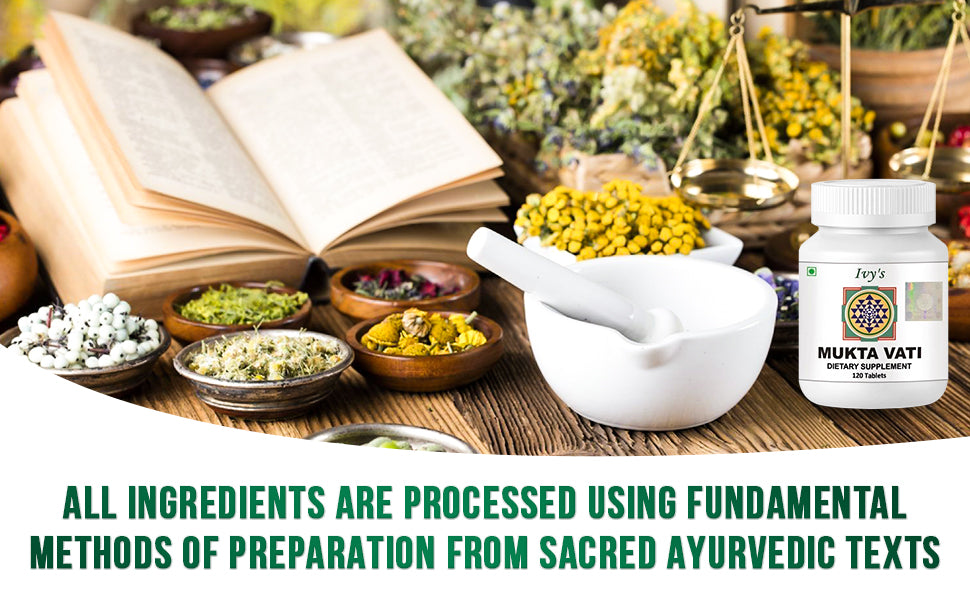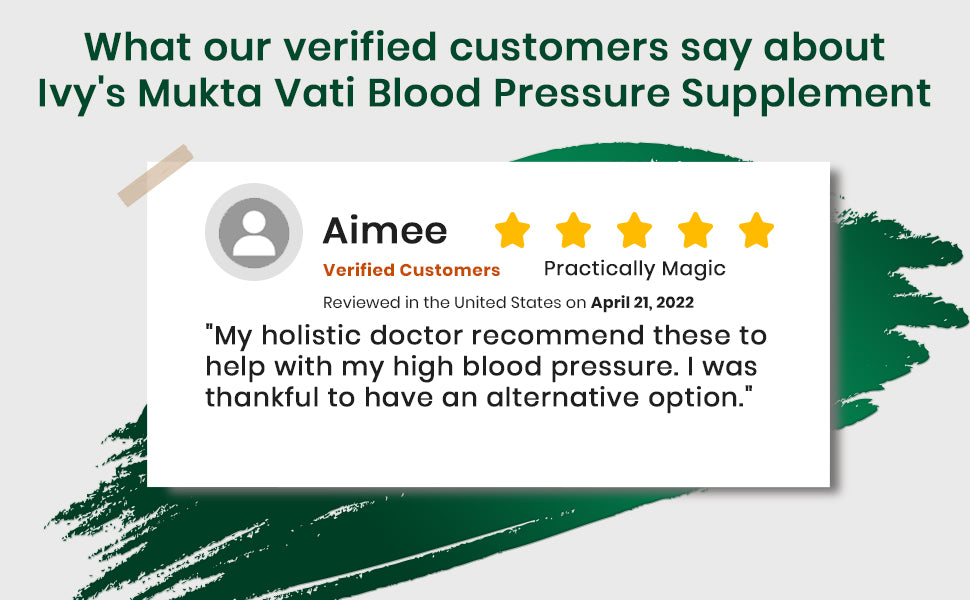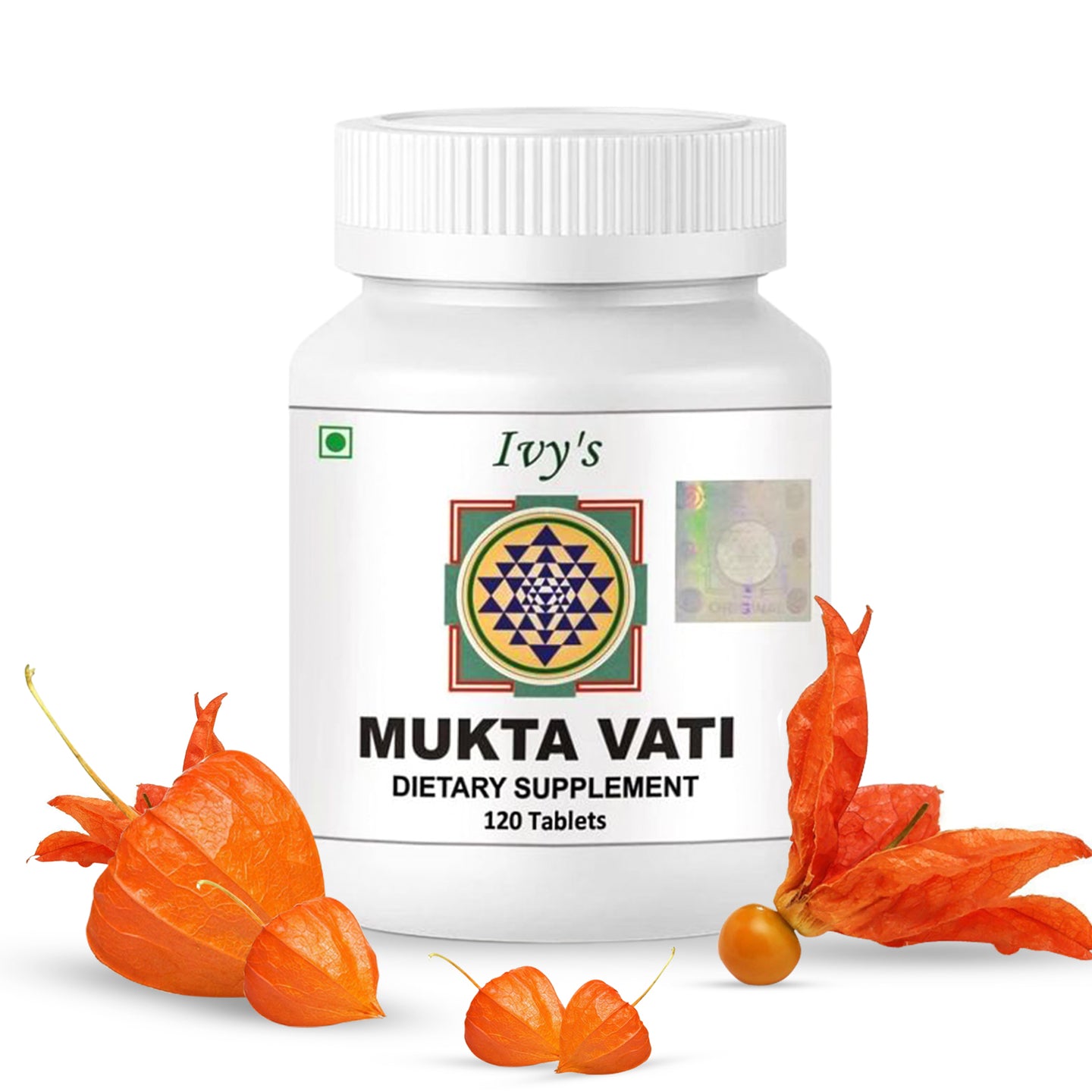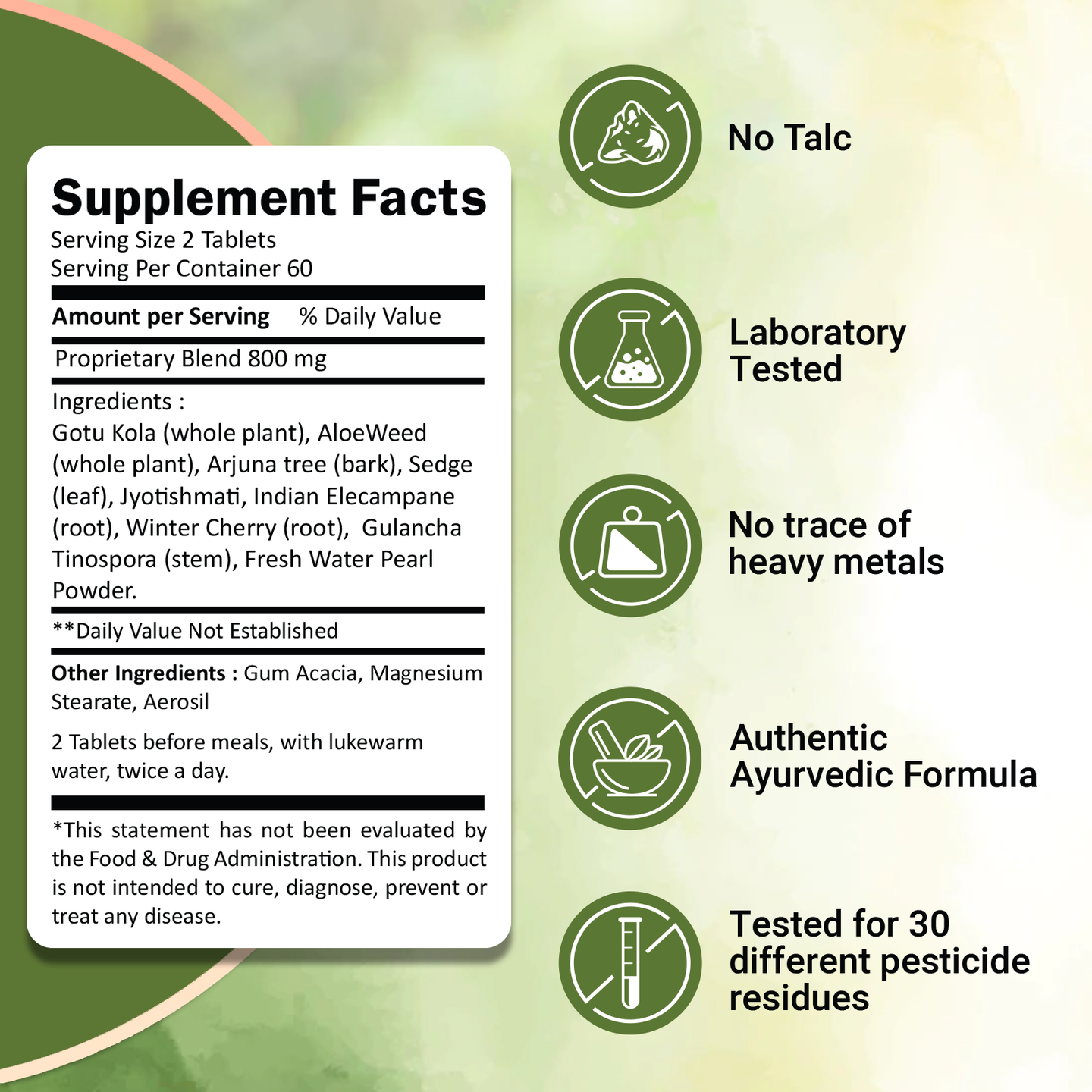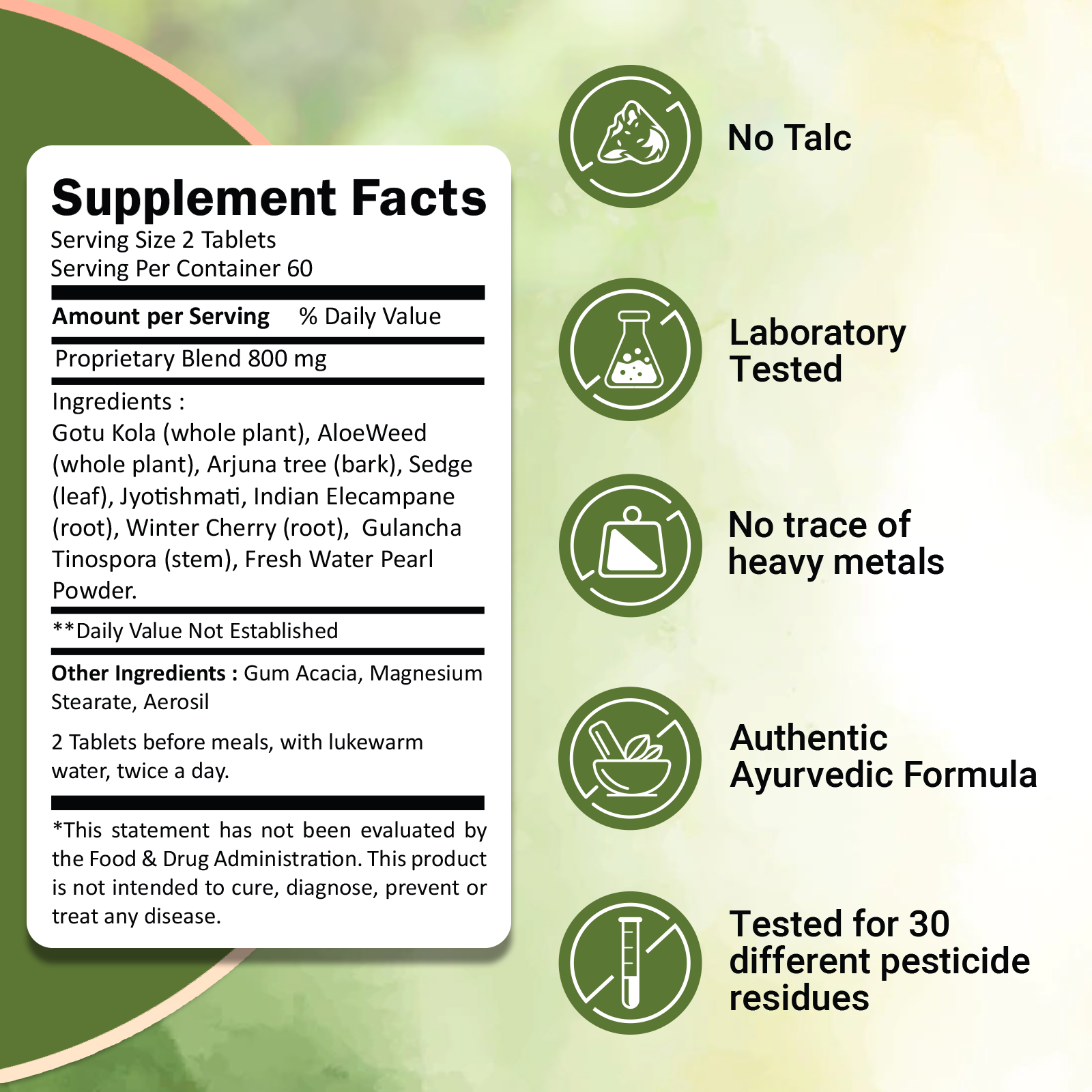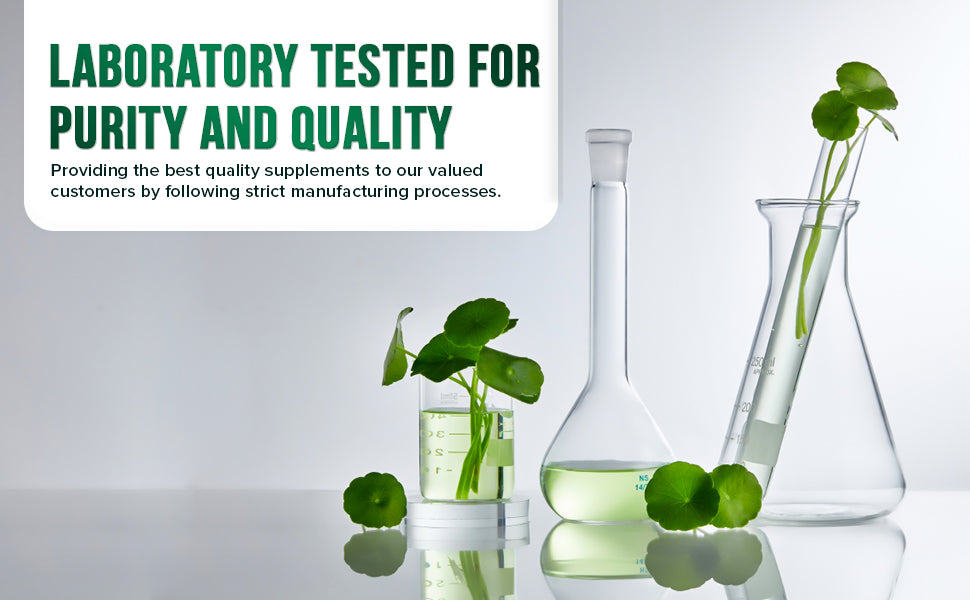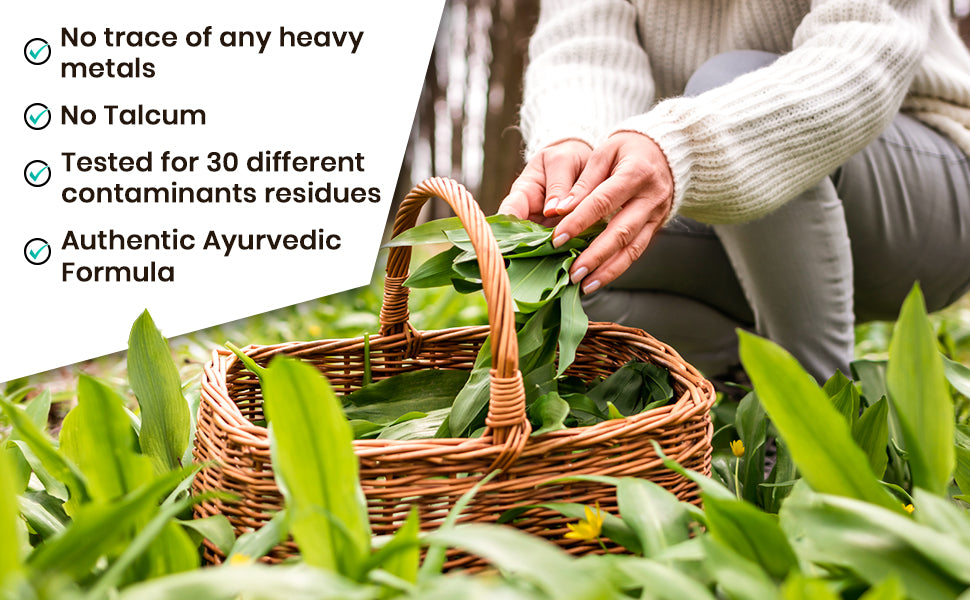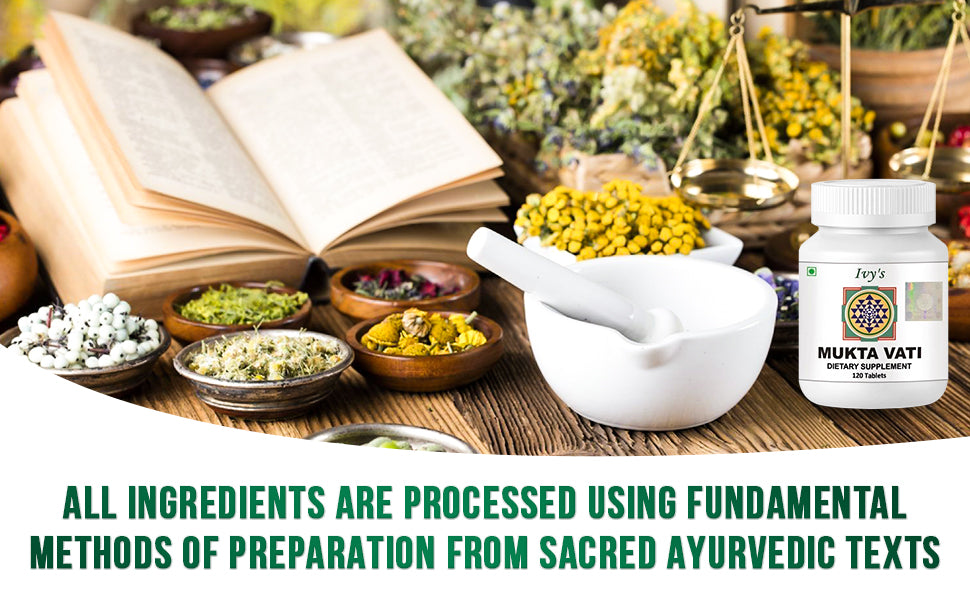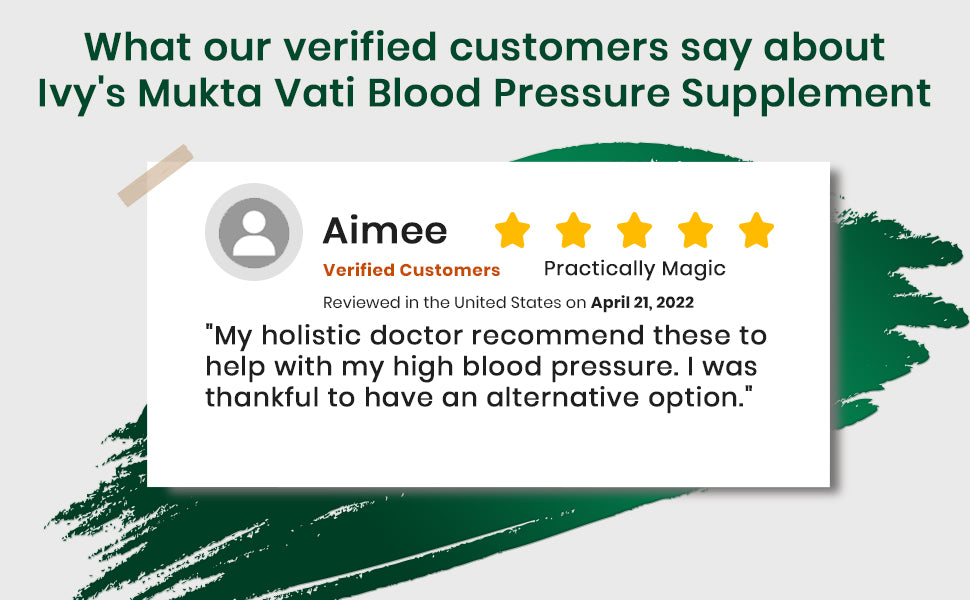 Regular price
$45.00 USD
Sale price
$39.99 USD
Unit price
per
Save 5.01 (11%)
Sold out
Dosage of Ivy's Mukta Vati
:
If your Blood Pressure is 150/90 mmHG or higher, take 2 tabs twice a day.
If your Blood Pressure is 140/90 mmHg or your blood pressure rises occasionally, you can take 1 tab twice a day.
Packaging Size Ivy's Mukta Vati
:
120 Tablets
Recommended Lifestyle Modifications for High Blood Pressure

As far as possible, eat plant-based foods. Include banana, grapes, guava, papaya Indian gooseberry, parsley, bitter gourd, drumsticks and garlic in the diet. Reduce the intake of caffeine.
Quit smoking and watch on alcohol intake.
Limit sodium intake and increase potassium in the diet.
Taking basil leaves (tulsi) and neem are found to be beneficial when taken in the morning.
Yoga and pranayama (deep breathing exercises) are beneficial. They help to reduce stress and improve sleep.
Usage Instructions
You should NOT stop any existing medications suddenly.

Ivy's Mukta Vati should be taken on an empty stomach approximately one hour before breakfast in the morning and one hour before dinner at night.

Read Detailed Product Info of Ivy's Mukta Vati and Reviews here

View full details